Information Services Department
The Information Services Department is your first stop to ask questions, either in person at the Central Library's Information Desk and Public Computer Center, by telephone, or virtually via email.
---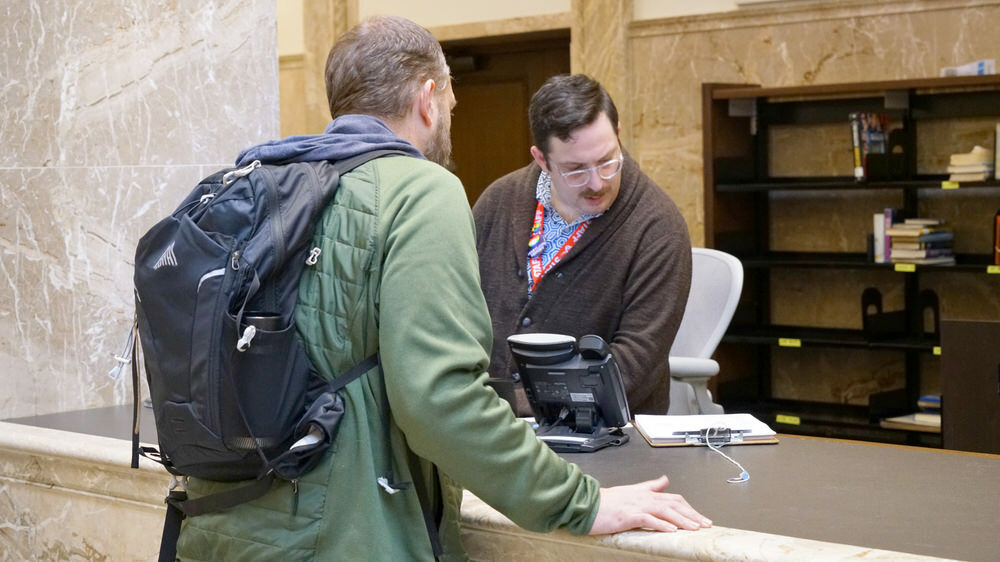 The Department
Information Services can help answer your questions in the following ways:
Information Desk: Located in the main hall of the Central Library, the Information Desk is your entry point to the resources and services of the library.
Public Computer Center: Located in the Annex area of the Central Library, the Public Computer Center has 32 computers available for public use. A staff member is available to help with your computer questions. Computer classes are also held regularly in the Public Computer Center.
Telephone Reference: The first point of contact for telephone calls coming into the library, Telephone Reference has been available to answer questions on a wide range of topics since 1967. We can also connect you to the right library subject department for more in-depth questions. Telephone Reference is available during the Central Library's hours of operation.
Email: Send us a question by email. Email is checked twice a day and responses are returned as quickly as possible, generally within two working days.