Services
At the Enoch Pratt Free Library you can go beyond books with computer access, mobile library services, meeting room reservations, and more.
Visit the Library & Check Out Materials
Get Assistance from the Pratt
Computers, Printing & Internet Access
Community Outreach & Partnerships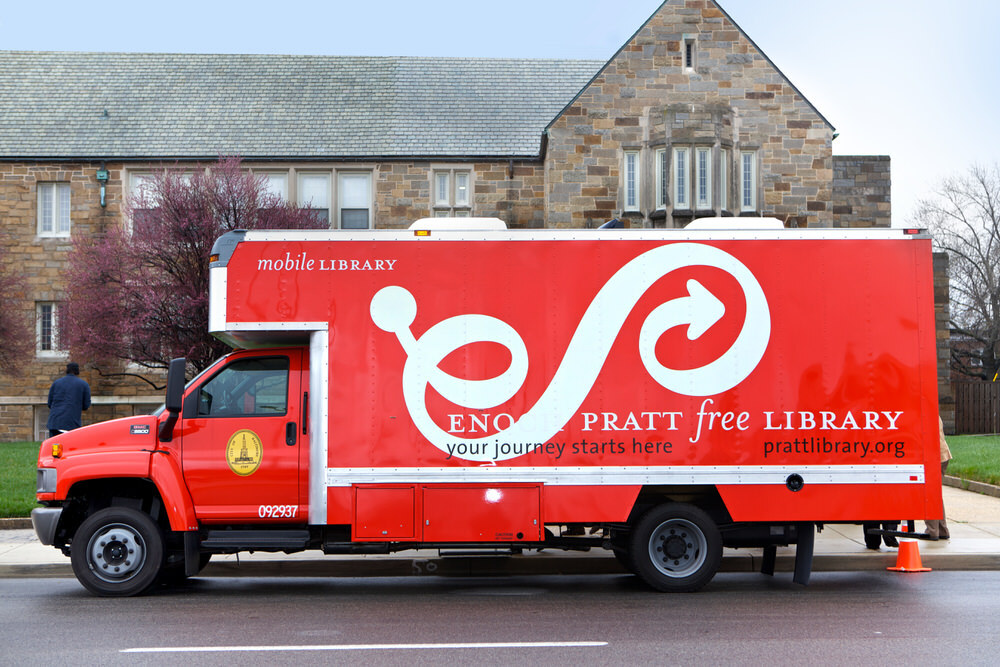 ---
Mobile Outreach
---
Pratt Library vehicles bring the Bookmobile, Mobile Job Center, and Community Wi-Fi to the Baltimore community.
---
Peer Navigators
---
Peer Recovery Specialists serve as role models and provide a safe, non-judgmental space that promotes overall wellness, in partnership with the Maryland Peer Advisory Council.
"Nice people, great services for community, and great selection of books."
Colleen K.
"I needed to find an obscure dissertation and I asked through the online chat. From start to finish, the staff were friendly, communicative and helpful."
Molly R.
"I love the Library's architecture, accessibility, and services offered."
Michael M.
"The programs are amazing and the staff goes out of their way to help you. I was met with kindness and knowledge of where things are in the library so I could find what I was looking for!"
Ruth B.
"The Pratt system not only has a great and easily accessible collection, but the system works to address inequities in our city through programs and other means."
Katherine M.