Orleans Street
All Pratt buildings are currently closed because of COVID-19, however contactless Sidewalk Services are available at select locations.
×
Public Transportation
Bus
Take CityLink Blue, Orange, or Purple to the corner of Fayette St. and Central Ave. and travel north along Central Ave towards Paul Laurence Dunbar High School.
Take 120, 56, or CityLink Pink to E Monument Street and Aisquith St and travel eastward towards Central Ave, then travel south along Central Ave to the corner of Central and Orleans Street (Rt 40).
Metro Subway
Take Metro SubwayLink to the Shot Tower stop and travel eastward along Baltimore Street then north along Central Ave until you come to the corner of Central Ave and Orleans Street (Rt 40).
For more public transportation information, visit the Maryland Transit Administration.
Sidewalk Service is available at this location. Learn more about hours of operation and how to reserve materials.
Holiday Closing Schedule
×
Holidays & Early Closings
All Pratt Library locations will be closed on the following days:
| | |
| --- | --- |
| Memorial Day | Monday, May 25, 2020 |
| Independence Day (Observed) | Friday, July 3, 2020 |
| Labor Day | Monday, September 7, 2020 |
| Election Day | Tuesday, November 3, 2020 |
| Veterans Day | Wednesday, November 11, 2020 |
| Thanksgiving Day | Thursday, November 26, 2020 |
| Christmas Day | Friday, December 25, 2020 |
| New Year's Day | Friday, January 1, 2021 |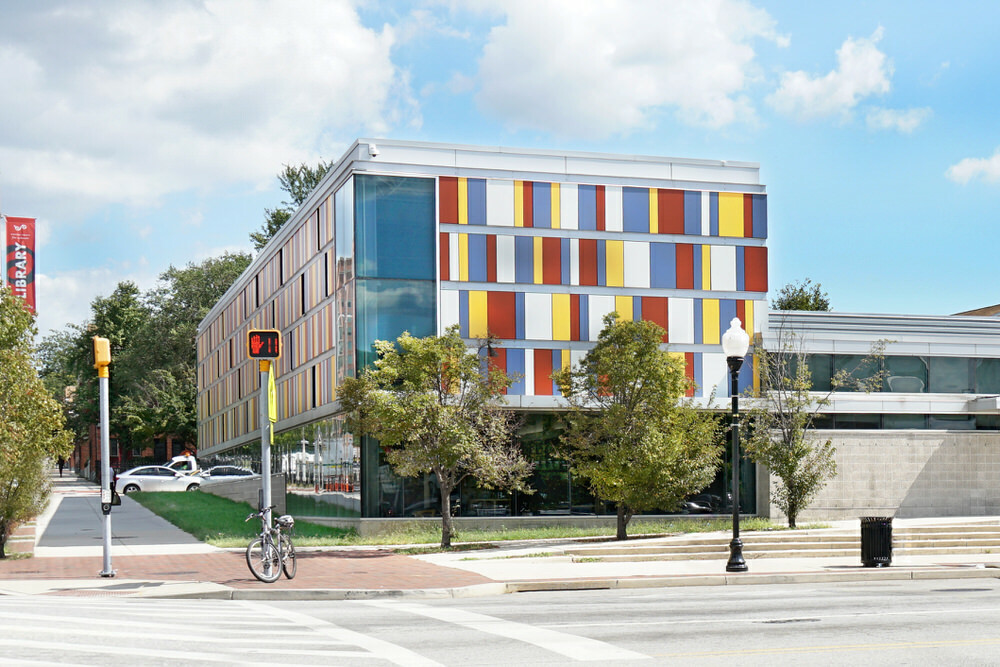 The Orleans Street Branch is located in the heart of Oldtown and serves Butchers Hill, Fells Point, Dunbar-Broadway, Perkins Homes, Harbors East, Johnstown Square, and Middle East neighborhoods.
Opened in 1888, the Broadway branch was located at North Broadway and Miller streets. In February 1971, the original building closed and a new building opened at Broadway and Orleans streets. In 2007, the branch was relocated again to the corner of Orleans Street and Central Avenue, and is now known as the Orleans Street branch. Read more Pratt location history.
Features & Services
Sidewalk Service
Drive-In Wi-Fi
ADA accessible
Free lot parking
Free Wi-Fi
Computers for public use
Self check-out
Photocopier and printing services
Children and Teen sections
Job and Career assistance
Events and programs for all ages
Sidewalk Service Available
Schedule a time to pick up library materials or remote printing
Learn More
Drive-In Wi-Fi Available
Free Wi-Fi zone is expanded outside the building
Learn More