Out of State, Visitors & PC Access Cards
Visitors and out of town guests can still enjoy the Pratt Library with a Visitor Pass or Out of State Account. Get computer access easily with a PC Access Card.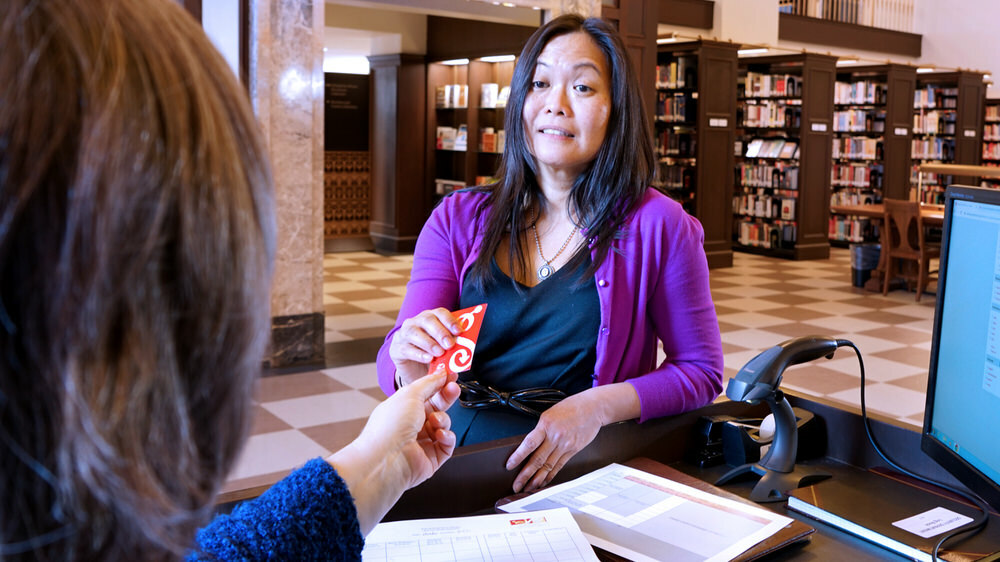 Out of State Accounts
Don't live in Maryland? Non-Maryland residents can still enjoy access to books, audiobooks, DVDs, and other materials in the Pratt Library's physical collection. Out of state accounts are not eligible to use Pratt's digital library resources or databases that require a Pratt library card.
A $50 annual fee is required. To apply for an out of state card, visit any location, email crc@prattlibrary.org, or call (410) 396-5325 for more information.
---
Visitors Pass
Out of town visitors may apply for a Visitors Pass for one day computer access. You will have access to computers, printing, and copying only. Visitors must present out-of-state identification.

---
PC Access Card
Just need computer access? A PC Access Card gives you access to computers, printing, and copying only. To apply fill out a Library Card Application and bring it to your library with proper identification.
Solicitud de una tarjeta de biblioteca presentado con identificación o algún documento con nombre.