Special Collections
The Special Collections Department provides access to the Library's unique and historically significant documents, rare books, and ephemera (written or printed memorabilia). You can find manuscripts, prints, photographs, posters, postcards, greeting cards, 19th century travel books, the history of wine and beer, the history of printing and more.
---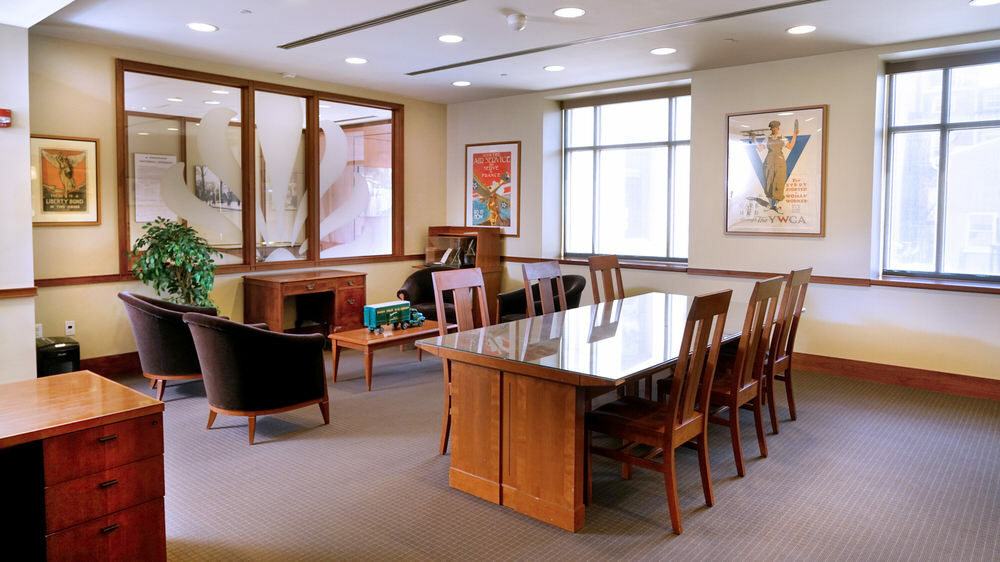 The Collection
This Department is a non-circulating, closed stack area of the Enoch Pratt Free Library, but visitors and researchers are welcome during all open hours. For research purposes appointments are strongly recommended, and are available by request during the Central Library's hours.
Interested in visiting the Department? Read more about planning a visit and using the collections. The Department also offers photocopying and scanning services.
Resources and Finding Guides
Archives and Records of Maryland Organizations
Browse a collection of PDF finding guides to help you research archives and records of Maryland organizations.
Enoch Pratt Free Library Archives
Find clippings, ephemera, writings, and more related to the life and career of Enoch Pratt.

Other Collections
Use these finding guides to help you browse additional collections found in the Department.
Manuscripts and Personal Papers Use these finding guides to browse a collection of manuscripts and personal papers from influential figures like Edgar Allan Poe, Isabel Shipley Cunningham, Howard P. Lovecraft, and many more.
Maps, Ephemera and Sheet Music Find a wide collection of maps, ephemera collections, and sheet music. Collection highlights include greeting cards, Maryland sheet music, and almanacs.
Visual Materials Collections Use PDF guides to browse the Visual Materials Collections, including photographs, paintings, drawings, and print materials.
Rights and Permissions
The Enoch Pratt Free Library/State Library Resource Center offers rights and permission services to many of the materials in its collections. Requires permissions to publish using the following steps.
First, mail, email, or fax a completed Image Request Form to Special Collections.
Then, you will receive a permission form and invoice that includes any relevant fees and the Library's Conditions for Use. Signing and returning this form indicates that you agree to follow the Enoch Pratt Free Library's Conditions for Use. Payment of all applicable fees must be received before orders are processed. Checks and money orders are to be made out to Enoch Pratt Free Library.
Turnaround time for original scanning or digital photography is 2-4 weeks from receipt of prepayment, for orders of existing images it is 1-2 weeks. The standard image provided is a 600 ppi TIF file; however resolutions may vary depending on the size of the original. Resolution will never be less than 300 ppi. Delivery will be made by email or ftp transfer at no additional cost. CD/DVDs sent through regular mail will require an additional fee.
If at any time you need help with this process, you can call the Special Collections Department at (443) 984-2451.