Drive-In Wi-Fi
We are proud to provide free Wi-Fi outside of select Pratt Library branch buildings.
Outdoor Wi-Fi is currently only accessible on certain sides of the following Pratt Library buildings. We're working to boost the Wi-Fi signals at these locations, and several others, to provide free service for the community.
Social distancing guidelines must be maintained at all sites.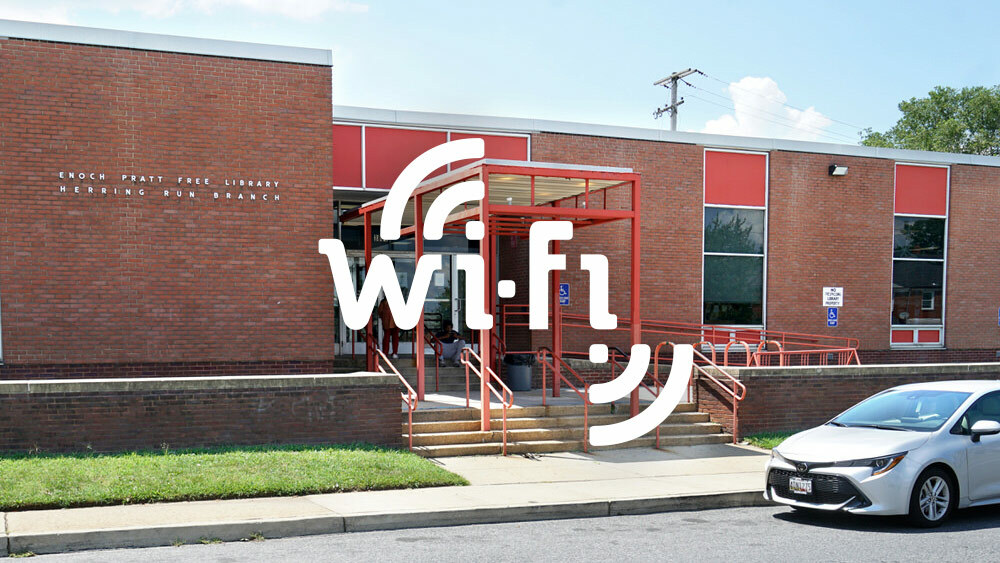 Wi-Fi is available outside of these branch locations:
You do not need a library card to access Wi-Fi. You do need to enter a password:
Network: epfl-wpa
Password: epfl-wpa
With Wi-Fi and your Pratt Library card, you can browse eBooks, eMagazines, eAudiobooks, movies, and more in our Digital Library.
Need help? Contact us.