Books by Mail
Baltimore City residents can request for Pratt Library materials to be sent to them via mail.
We are pleased to offer Books By Mail, a service normally only offered to homebound customers. During the COVID-19 pandemic, the Pratt Library is expanding the service to include any Baltimore City customer.
To request library materials by mail, call (410) 396-5430.
Books, audiobooks, Playaways, DVDs, and CDs are eligible to be borrowed through Books By Mail. We will ship the materials to you for free.
In addition to Books By Mail, we also offer Pratt Library pickup and returns with Sidewalk Service. Please note, Marina Interlibrary Loan items are not eligible for Books by Mail.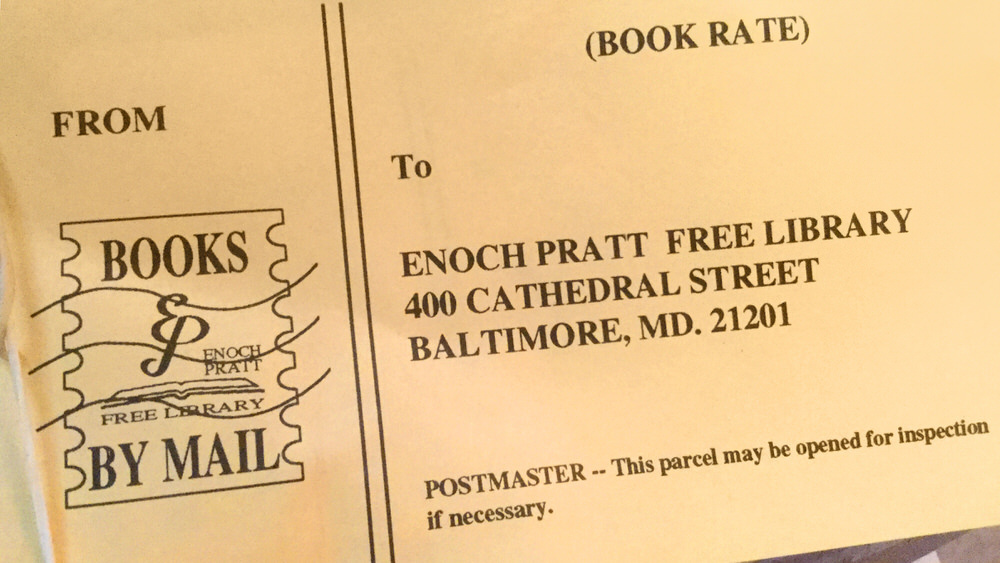 Returning Books
Book by Mail customers will receive a shipping label with their order but will be responsible for return postage costs. Books By Mail materials can also be returned to contact-free book drops outside Pratt Library locations.