Books by Mail
Baltimore City residents who are confined to their homes can request for Pratt Library materials to be sent to them via mail.
Books, audiobooks, Playaways, DVDs, and CDs are eligible to be borrowed through Books By Mail. We will ship the materials to you for free.
If you have not used Books by Mail before, please call (410) 396-5325 to complete the application process.
Existing Books by Mail customer may request library materials by mail by calling (410) 396-5430.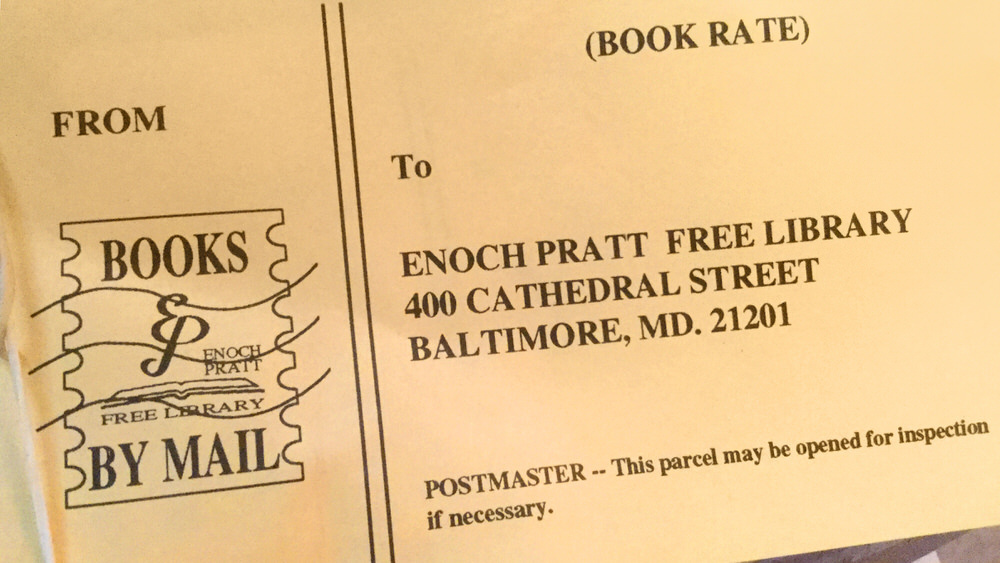 Returning Books
Book by Mail customers will receive a shipping label with their order but will be responsible for return postage costs. Books by Mail materials can also be returned to contact-free book drops outside Pratt Library locations.