Black Lives Matter
The Diversity, Equity & Inclusion Council (DE&I) for the Enoch Pratt Free Library stands up for racial justice, stands down systemic racism, and rejects the perpetuation of hate. We stand in solidarity for human rights, and join the clarion of worldwide calls to end the brutal violence and discriminatory injustices against Black people.

Embodied in the DNA of our institution is the legacy of Enoch Pratt "…For all, rich and poor, without distinction of race or color" (1882). As the body representative of the DE&I goals for the library, our purpose is to strengthen institutional capacity for advancing a culture of equity, inclusion, and respect for our employees, and for the Maryland and Baltimore communities we serve. We care deeply for the Pratt family, for our city, and strongly believe that an injustice against anyone is an injustice against us all. So, in solidarity with our board, our chief executive officer, and our employees, we reject outright systemic racism and its progeny of racial intolerance and injustice.

As we endeavor to share information and present activities that embrace diversity, equity, and racial understanding – undergirding the Pratt's mission "to empower, enrich, and enhance the quality of life for all through equitable access to information, services, and opportunity" – we recognize that there is no "finish line", but instead a continuous process of teaching, learning, and action. And so, we remain steadfast in our determination to repel systemic racism and racial intolerance, to provide safe spaces for our children to learn, to supply resources that advance the quality of life for our communities, and to move the needle of social justice forward for all, irrespective of difference.
Solidarity with Libraries & Communities
We stand with The American Library Association and the Urban Libraries Council in their condemnation of racism and support of social justice.
The American Library Association (ALA)
The American Library Association unequivocally condemns racism and endorses recent statements by the Asian/Pacific American Librarians Association and the Black Caucus of the American Library Association (PDF).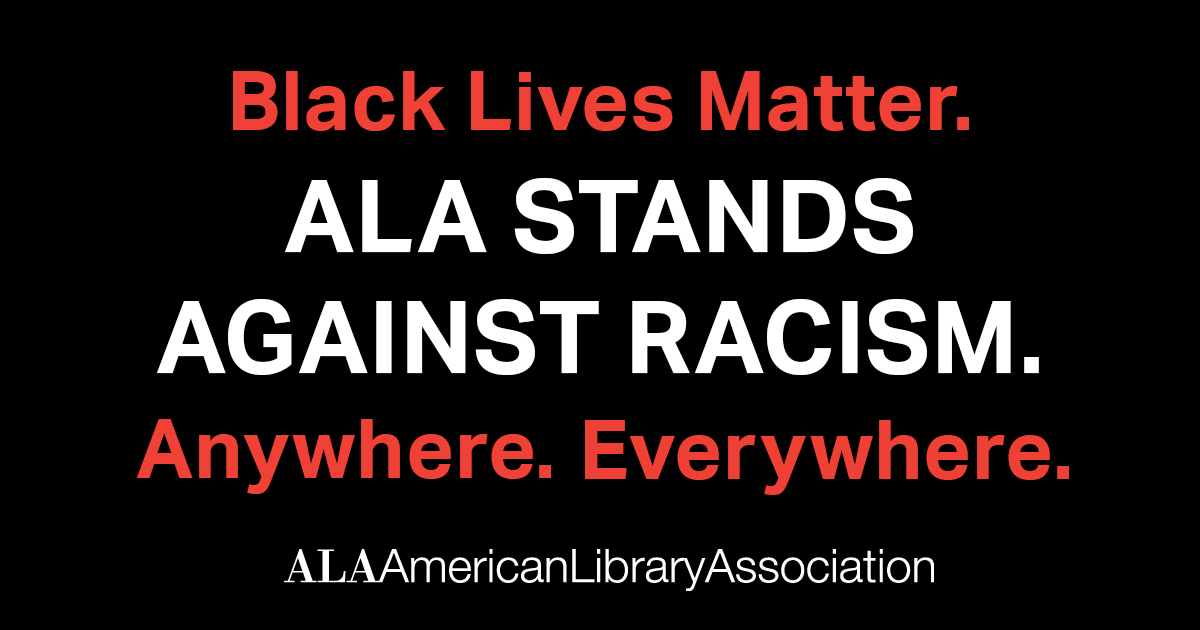 The Urban Libraries Council (ULC)
In a strong act of commitment to a more equitable society, 162 public libraries across North America have signed the Urban Libraries Council's Statement on Race and Social Equity. This statement serves as a baseline upon which libraries can build policies and actions that make their communities more inclusive and just. Read the ULC Statement on Race and Social Equity.