Bookmobile: Mobile Library Services
For the safety of our customers, this service is currently unavailable. Read more about how the Bookmobile is being used as a hotspot for Community Wi-Fi.
With the Pratt Bookmobile, the Library comes to you!
The Pratt Bookmobile provides basic library services for all age groups, such as:
checking in/out library materials
registering for a library card
placing material holds
literature on library events and programs
a browsing collection of fiction, nonfiction, and large print books
an internet access computer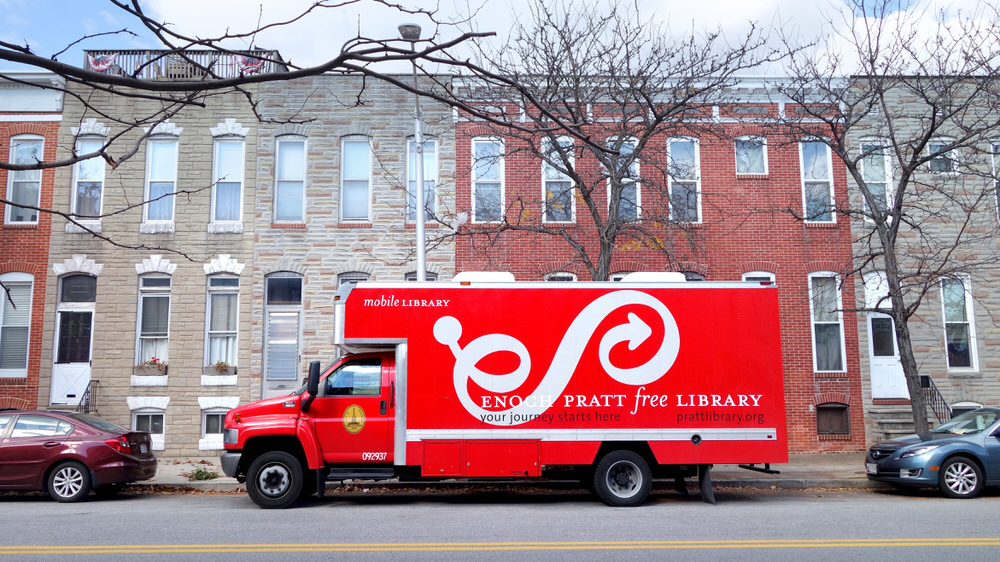 The library also has an early literacy Book Buggy.
For more information about Bookmobile services or to obtain a printed schedule, please call (410) 396-0995 or fax (866) 582-9007.