Children's Department
Come down to where stories are told, songs are sung and young minds are exposed to the wonders of the world. The Children's Department serves children from birth through age 12, their caregivers, teachers, and members of the general public interested in children's literature.
---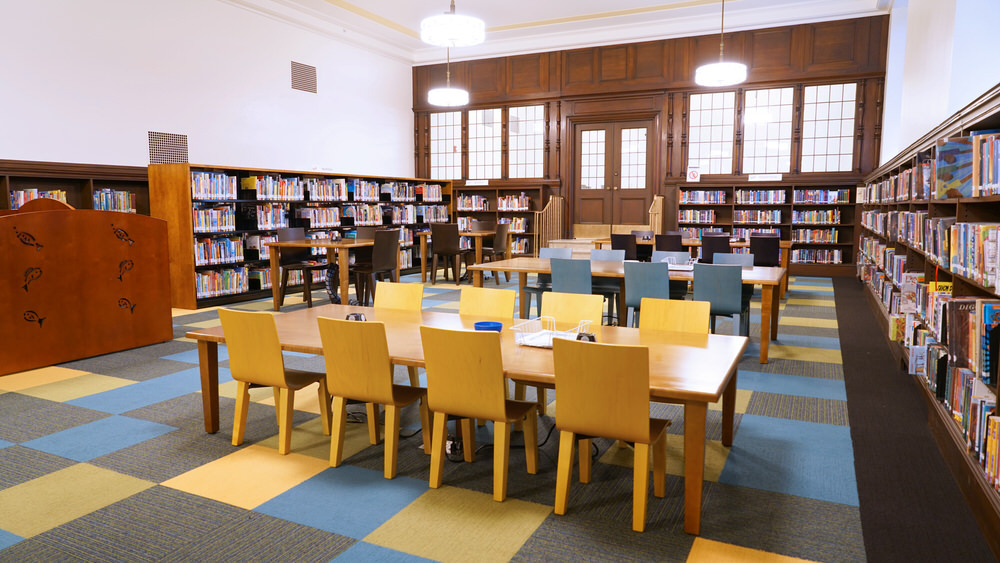 The Collection
Materials in the Children's Department span a wide range, and include over 70,000 items for early literacy, beginning readers, and tweens, educator resources, homework help, computers reserved specifically for children 12 and under, and a fish pond with a fountain.
In addition to these physical resources, the Children's Department provides educational programming, both in the library and on visits to schools and other institutions in Maryland. Join us for preschool science and art programs, weekend family programs, and librarian-led presentations for visiting classes.
Resources
The Children's Department has resources for patrons from around the state of Maryland. Anyone in Maryland can browse an unparalleled collection of folk and fairy tales useful to parents, caregivers, and other practitioners of the art of storytelling, and hard-to-find items to support home school curricula. The Department also has a retrospective collection dating from 1930 that contains out-of-print authors and titles unavailable in the rest of the state.
Want to hear a story now? Call the A Storytime Anytime hotline at (410) 396-8396 to hear a children's story read in English or Spanish 24 hours a day.