Enoch Pratt Youth Council
Building young people for the future. Teens in grades 9 through 12 can earn volunteer hours, build skills, and prepare for college with the Enoch Pratt Youth Council.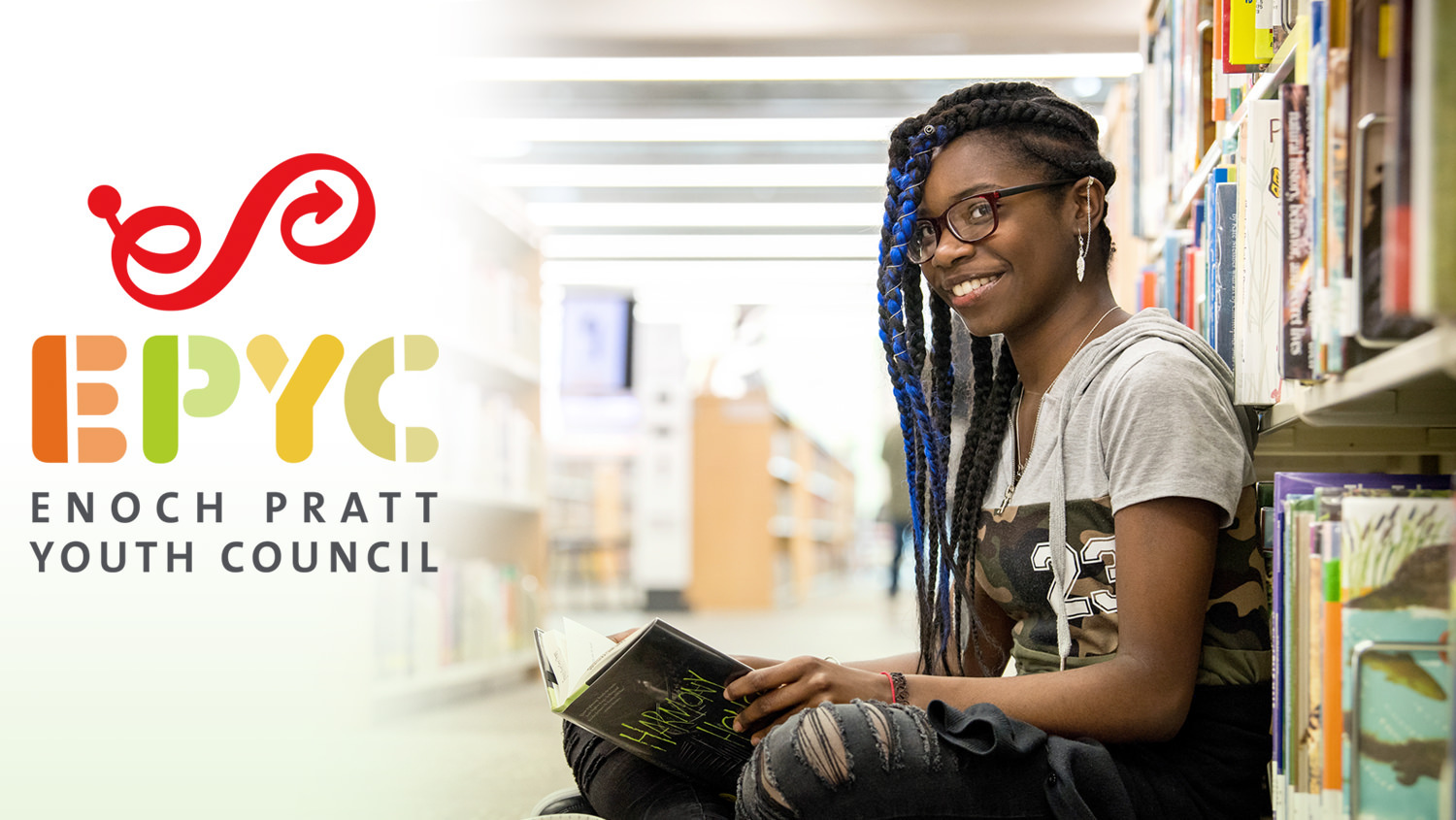 The Enoch Pratt Youth Council (EPYC), formerly known as Community Youth Corps (CYC), is a new and improved program designed to give Baltimore City teens grade 9-12 the opportunity to earn service learning hours and gain the experience necessary to build resumes and life skills.

The next EPYC cohort begins the first Wednesday of October 2022. Interviews for prospective EPYC members are currently being conducted and will end October 14, 2022.
Program Details
Service Learning Hours
Participating teens will have the chance to earn service hours needed for graduation through attending skill development workshops, volunteering to assist with programming, and participating in think tank sessions.
Library Programming & Literacy
Teens will gain valuable work, leadership, and life skills as they are invited to participate in the creation, planning, and execution of library programming and the promotion of some of the top books in Young Adult literature.

Skill Development
Teens will participate in various workshops and training that will aid them in gaining valuable skills for their future and building great resumes. Workshops and training will include library program planning, budgeting, leading a workshop, college application completion, and ACT/SAT prep.

How to Join
If you are interested in joining the Council, email epyc@prattlibrary.org or complete the application and someone will be in touch with you.