Summer Break Baltimore
Get free books for your home library, join us for fun events, and enter into a weekly prize drawing with Summer Break Baltimore, June 1 through September 4!
Summer Break Baltimore is a fun, free program for all ages that encourages literacy and learning in our community.
How to Participate
Watch the video to learn more. To get started, register online or in-person at any Pratt Library location beginning June 1.
Register now
Summer Break Box
Just for signing up, you'll get a Summer Break Baltimore box with a book, prizes, a scratch-off card, an event calendar, and more!
In July and August, you'll get another box with a book and a prize when you stop by any Pratt location.
Boxes are available on a first-come, first-served basis while supplies last.
Due to an overwhelming response, our mailing request form is now closed. Please visit a Pratt location to pick up a box in person.
If you have already completed the mailing request form, your boxes will still be mailed to you. Mailed boxes may be delayed by several weeks due to demand.
Find a location
Weekly Prize Drawings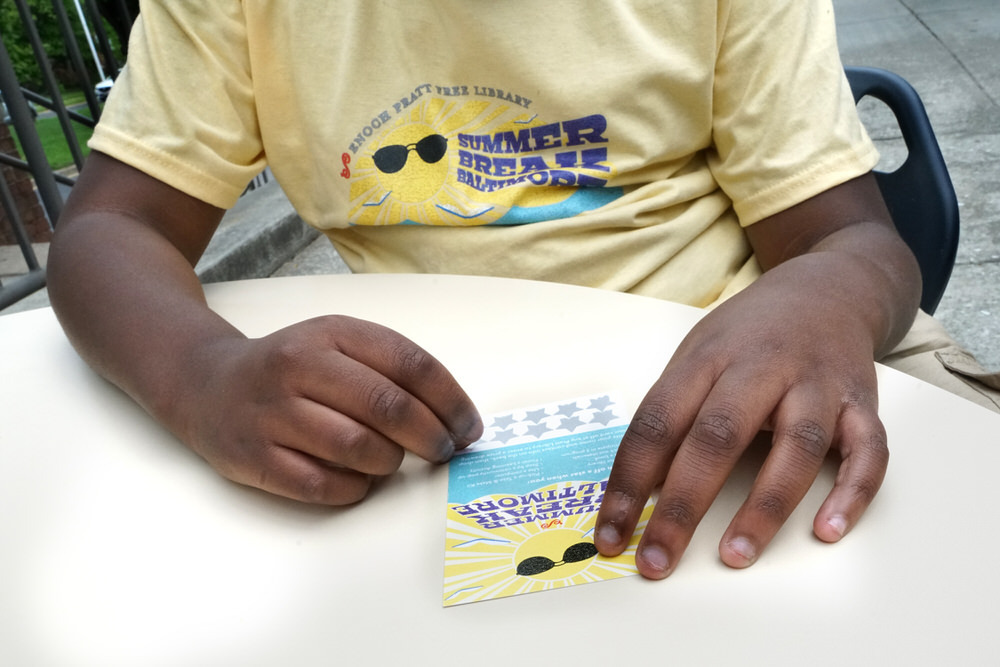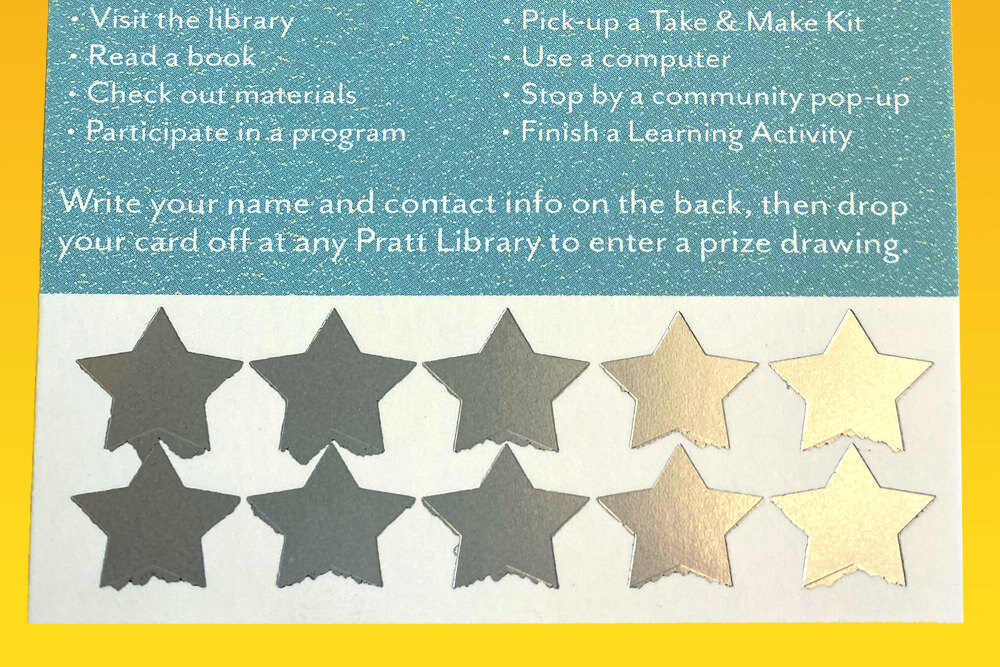 Complete activities and earn weekly drawing entries throughout the summer (June 14 through September 4). You can either log your activities online or use your Summer Break Baltimore scratch-off card. Prizes include tablets, books, and tickets to local experiences.
Earn entries each week by reading a book or interacting with the Pratt Library. Need an idea to get started? You can:
Read a book
Stop by a community pop-up
Complete a Learning Activity
Your name and information will automatically be entered into the weekly prize drawings as you log your activities online. Prize winners will be contacted via email or telephone.
Participating with a scratch-off card? Drop by any Pratt location and hand in your card to be entered in the drawing. You don't need to complete the card to enter into a drawing and you can always pick up a new card at any library location.
Need help? Read Summer Break Baltimore frequently asked questions, email summerbreak@prattlibrary.org, or chat with a librarian.
Upcoming Events
View All Events