Grants Collection
Starting a nonprofit organization? Learning how to write a grant proposal? Visit the Grants Collection to find hundreds of materials related to fundraising, nonprofit management, grant seeking and grant writing, 990 and 990-PF forms, and related subjects.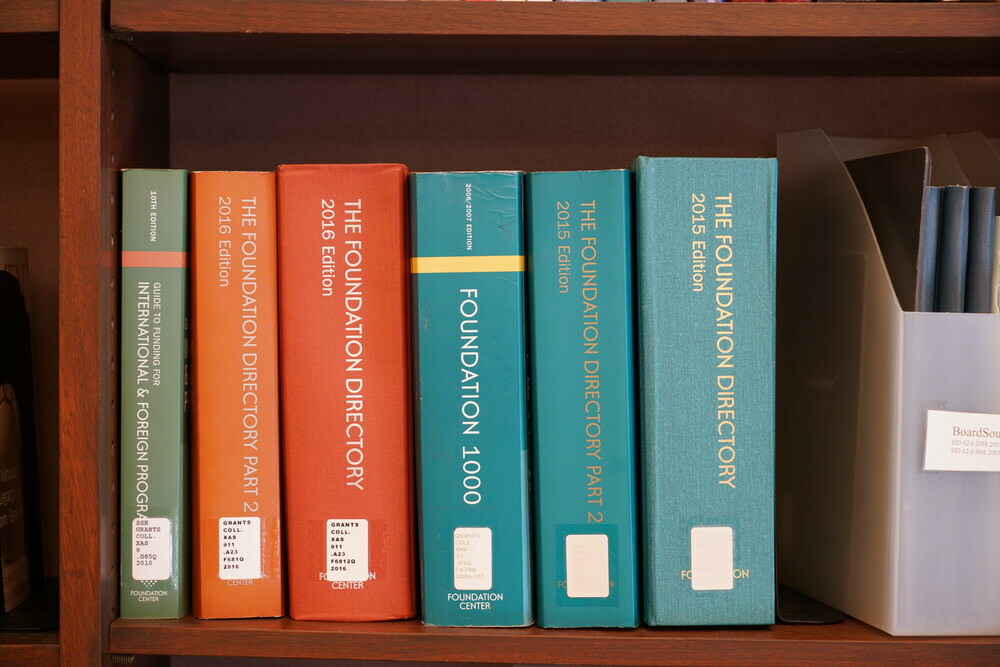 The Grants Collection includes free access to information and services available online, by email, and phone to Maryland residents. Contact the Grants Collection at (410) 396-5317 to set up a 1-hour appointment to use the Grants Collection computer to do your nonprofit-related research.
Using a Grant Collection computer, you may search Foundation Center subscription databases, which are available at the Central Library location of the Pratt Library. These databases include Foundation Directory Online and Foundation Grants to Individuals.