16mm Film Collection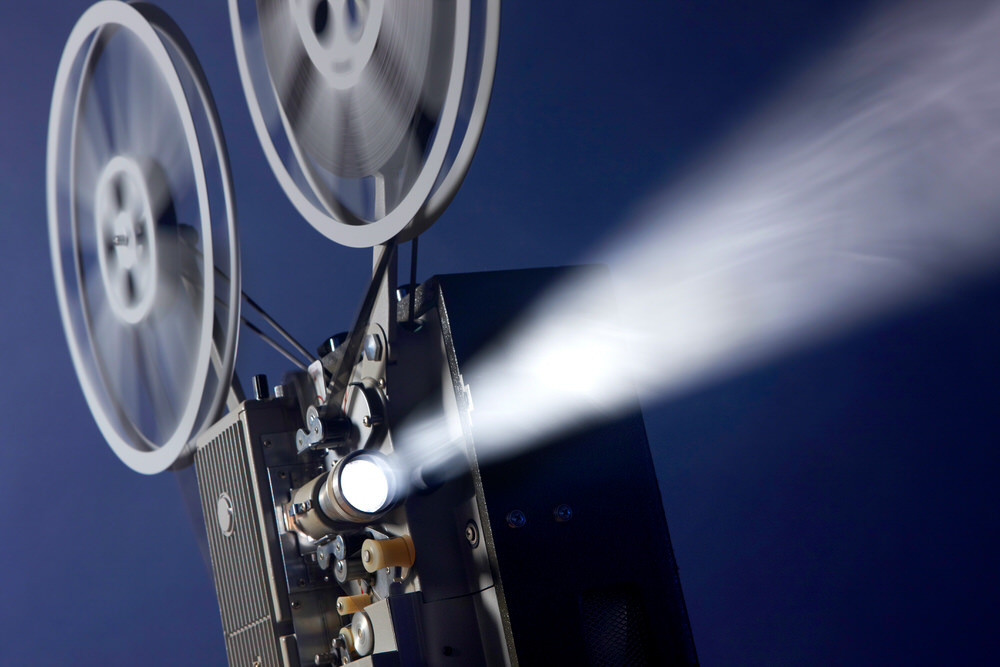 The Best & Next Department maintains a collection of approximately 2,100 16mm film titles, including many hard-to-find titles not available in other media formats. While this collection reflects the general scope of the SLRC collections and most film genres, there is a concentration in the areas of independently produced films (including many Baltimore Film Festival entries), student films, short films, film history, children's films, animation, experimental and avant-garde shorts, and documentary films. This is an historic archive, the Best & Next Department is not actively adding to this collection.
You may check out up to 10 films, at no charge, for seven days per film. All of our 16mm films have public performance rights, meaning they can be shown at free public screenings without having to get clearance from the copyright owners. Browse all of the availble 16mm films in the Pratt Library catalog.
16mm Film Collection Highlights
Experimental 16mm Film Collection Highlights
Classic Movie Serials 16mm Film Collection Highlights
Flash Gordon Conquers the Universe (1940)
Check for this item in our catalog
Buster Crabbe stars as the titular hero in this, the last of the three Flash Gordon serials made between 1936 and 1940. Also stars Carol Hughes as Dale Arden, Charles B. Middleton as Ming the Merciless, and Frank Shannon as Dr. Alexis Zarkov.
Check for this item in our catalog
Gang Busters was one of Universal's most elaborate serials, with many chase and thrill scenes expertly staged in outdoor locations. Police Detective Bill Bannister (Kent Taylor) pursues mad scientist Professor Mortist (Ralph Morgan), who simulates death in doomed criminals and snatches them from the gallows to join his "League of Murdered Men" crime mob.
Zorro's Black Whip (Republic, 1944, 12 chapters)
Check for this item in our catalog
In this twist on the classic Zorro tale, Linda Sterling stars as Barbara Meredith, a strong-willed woman who dons the famous black outfit to become The Black Whip and avenge her newspaper editor father's death at the hands of Don Hammond's ruthless gang.
Classic Feature Film 16mm Collection Highlights
Baltimore Film Festival 16mm Highlights
Love Letter To Edie (1975)
dir. Robert Maier | Check this item in our catalog
"I like being a star," says Edith Massey, in this tongue-in-cheek film "biography" which traces her life from a foster home, to a career as a B girl on the Block, a barmaid at Pete's Hotel in Fells Point, owner of the "Miss Edith's Shopping Bag" thrift shop and to the career which has made her famous across the U.S.--as the "glamorous" star of John Waters' underground films. Winner of the Baltimore Film Festival award, 1975. (Robert Maier, USA, 1975, 14 minutes, color, 16mm)
A Political Cartoon (1974)
dir. Joseph Adamson and Jim Morrow | Check this item in our catalog
Two young men--one a cartoonist and the other, a political entrepreneur--combine their talents to create the "Ideal Presidential Candidate," a cartoon character who moves in animation and speaks a form double-talk. Before this political adventure is concluded, the largest corporation in the world, some 1930's style gangsters and Bugs Bunny all become involved in the Ideal Presidential Candidate's schemes. An award winner, Baltimore Film Festival, 1974. (Joseph Adamson and Jim Morrow, USA, 1974, 22 minutes, color., 16mm)
dir. Barbara Linkevitch | Check this item in our catalog
A psychological study of an estranged young woman dancer who experiences internal struggle over her dancing and her jealousy in relationship with other women. Uses a variety of avant garde film techniques to convey confusion and intensity of the woman's emotional conflict. Winner of Baltimore Film Festival Award, 1975. (Barbara Linkevitch, USA, 25 minutes, color, 16mm)