Public Computers
Pratt Library has public computers available for research, finding jobs, creating resumes, completing school assignments and much more!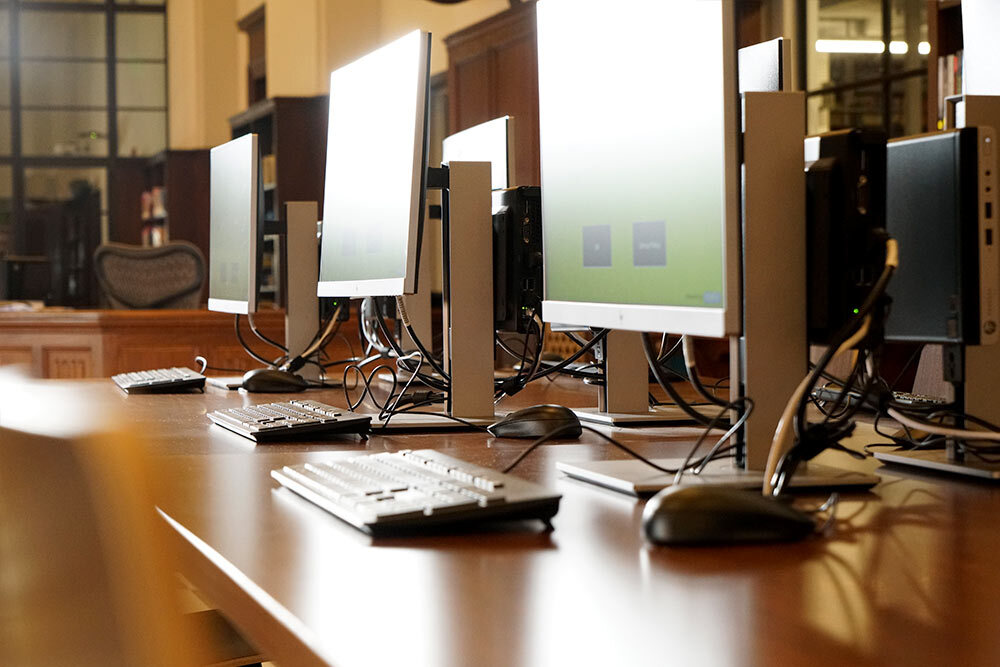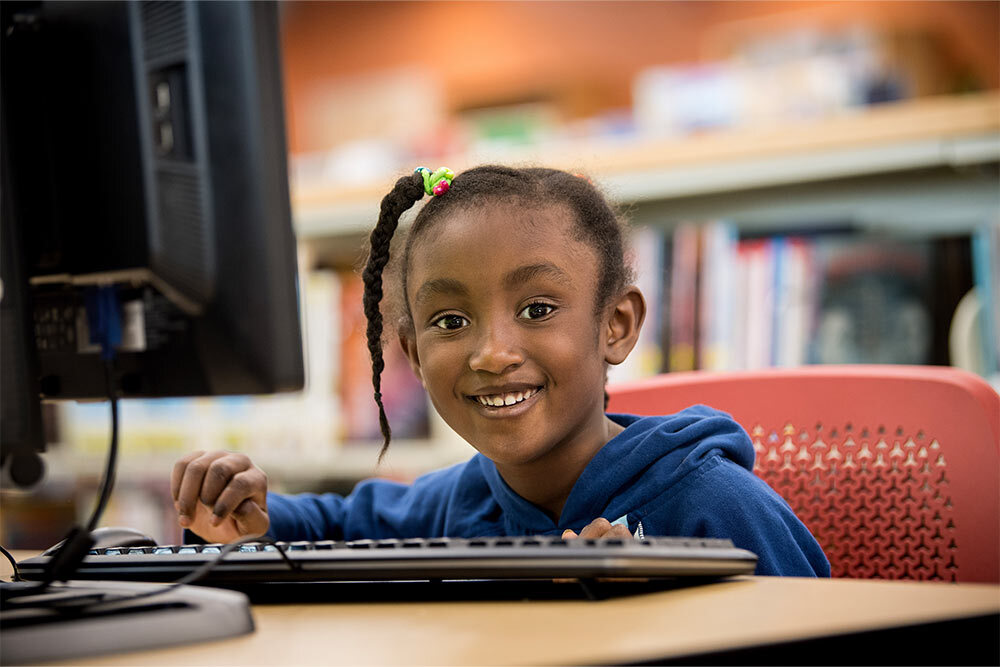 Technology
All public computers are equipped with the following:
Windows 10 operating system
Microsoft Office 2019, including Word, Excel, PowerPoint, Access, and Publisher
ZoomText software, a program that magnifies the screen image and can read a webpage aloud
All computers Internet use on public computers is guided by the Library's Internet policy.

One of the computer stations is wheelchair accessible, and may be used for up to four (4) hours by people who use a wheelchair. Each Pratt location has at least one ADA-accessible workstation available, which features a keyboard with enlarged keys and JAWS screen reader shortcuts.
Customers may have their print documents read aloud using the SARA reading device. Also available is a device called Optelec Clearview which will enlarge hardcopies of any article, book, or document onto a screen for you to read. If you need to get a hardcopy of your document onto your flash drive or email, a scanner is available for public use.

Computer Time Limits
Public computers can not be reserved in advance, and are first-come, first-served only. Computers can be used for one (1) hour, except for Cherry Hill Branch computers, which are available for 30 minutes. If there are not other people waiting to use a public computer, time may be auto-renewed up to four (4) hours.