Back to School Resources
Let the Library help you head back to school! With a Pratt Library card, students can read, listen, and watch a wide variety of educational and entertaining material to enrich virtual learning, homeschooling, and more.
Featured Resources
Back to School Programs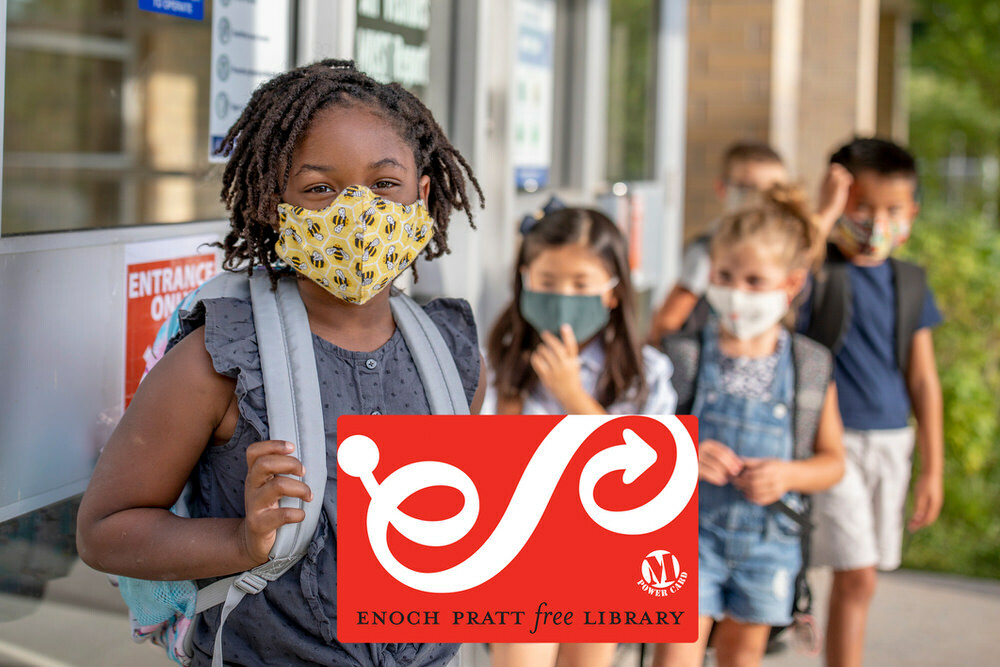 ---
Back to School Night 2021
---
Get the scoop about the Pratt Library's free resources to ensure student learning success.
Elementary School Students
Your Pratt Library card gives you access to high-quality eBooks, streaming media, and other educational resources just for young learners.
Need more assistance? Contact the Children's Department at cdx@prattlibrary.org for book and media recommendations, research and homework help, guidance on learning and fun, and services for your class or group.
Middle & High School Students
Find educational research materials, articles, eBooks, and more just for Middle and High School students, accessible from anywhere with your Pratt Library card.
Need one-on-one help? Email the Teen Center at teen@prattlibrary.org for help with research for a school project, your next book to read, and any other library-related questions.
Resources for Educators
Did you know the Pratt Library has resources just for teachers and homeschooling parents? Enjoy increased checkout limits with a Pratt Library Teacher Card, special databases for teachers, and more.
Live Chat with a Librarian
Have a question? Live chat with a Pratt librarian for help finding materials, research guidance, and more!
Chat Now
---
Databases
Did you know Pratt databases can help you start a research project, get homework help, find educational videos, and more? Simply log in with your Pratt Library card and you're a click away from dozens of educational databases!
View Databases