Pratt Artists In Residence
Baltimore Living Archives is an artist residency that invites Baltimoreans to craft and showcase media-based stories alongside two Baltimore artists.
The SNF Parkway Theatre and the Enoch Pratt Free Library are delighted to launch "Baltimore Living Archives," a collective place keeping project that builds community and civic engagement, centered around the sharing of stories and perspectives through film and media.
Baltimore Living Archives is an artist residency that invites Baltimoreans to craft and showcase media-based stories alongside two Baltimore artists with archiving practices, SHAN Wallace and Lawrence Burney. SHAN and Lawrence will develop their own work and work with the community sharing skills and stories through a number of participatory programs.
Lawrence Burney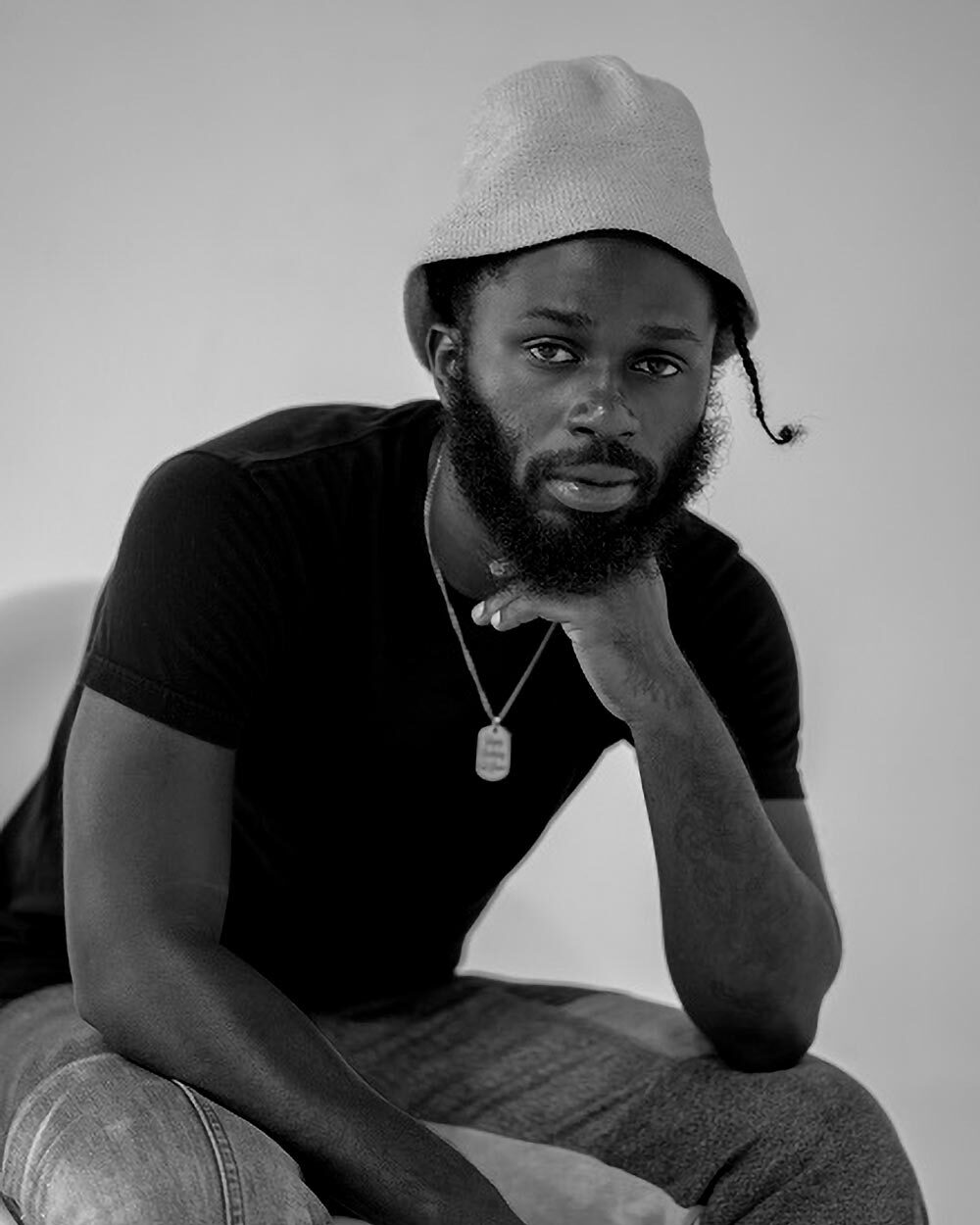 Lawrence Burney is a writer, journalist and the founder of True Laurels, a media platform dedicated to highlighting Baltimore and The DMV area's most captivating music and culture. Burney's storytelling is concerned with finding — and sharing — the intersections of history, culture, and contemporary art in Black communities in his home region, as well as various pockets within the African diaspora in an attempt to make more sense of the world he was born into. His work has been featured in publications such as Baltimore City Paper, Vice, Complex and Pitchfork.
Lawrence Burney's research is focused on the roots of key musical and cultural moments, eras, and events throughout history in the Baltimore area. His interviews will include the voices of scholars/experts as well as former participants on subjects such as Pennsylvania Avenue's legacy of jazz in the 20th century, local gospel powerhouses, and literature from Baltimore's liberation movements in the early 20th century. As part of his office hours at the Pratt, Burney will bring in experts on these subjects for research purposes throughout the week.
"I wanted to be an artist in residence at the Pratt because it would afford me the opportunity to fully immerse myself into the wealth of resources and knowledge that the institution provides. I've been carefully combing through the history of Baltimore — particularly the city's Black population — for the past few years and I can't think of a place that would help me understand that history better than the Enoch Pratt. My earliest memories of going into a library are at The Pratt and this opportunity feels like a full circle moment."
Where Time Stops: Living History Storytelling Project by Lawrence Burney
Wednesdays, 10 am–6 pm starting November 3.
Are you a performer? Have a favorite club or bar you miss? Had an artistic experience you never will forget? Come tell your story about Baltimore's music history with writer, archivist and curator Lawrence Burney during his open interview hours at the Central Library.
Sign Up
Office Hours
---
SHAN Wallace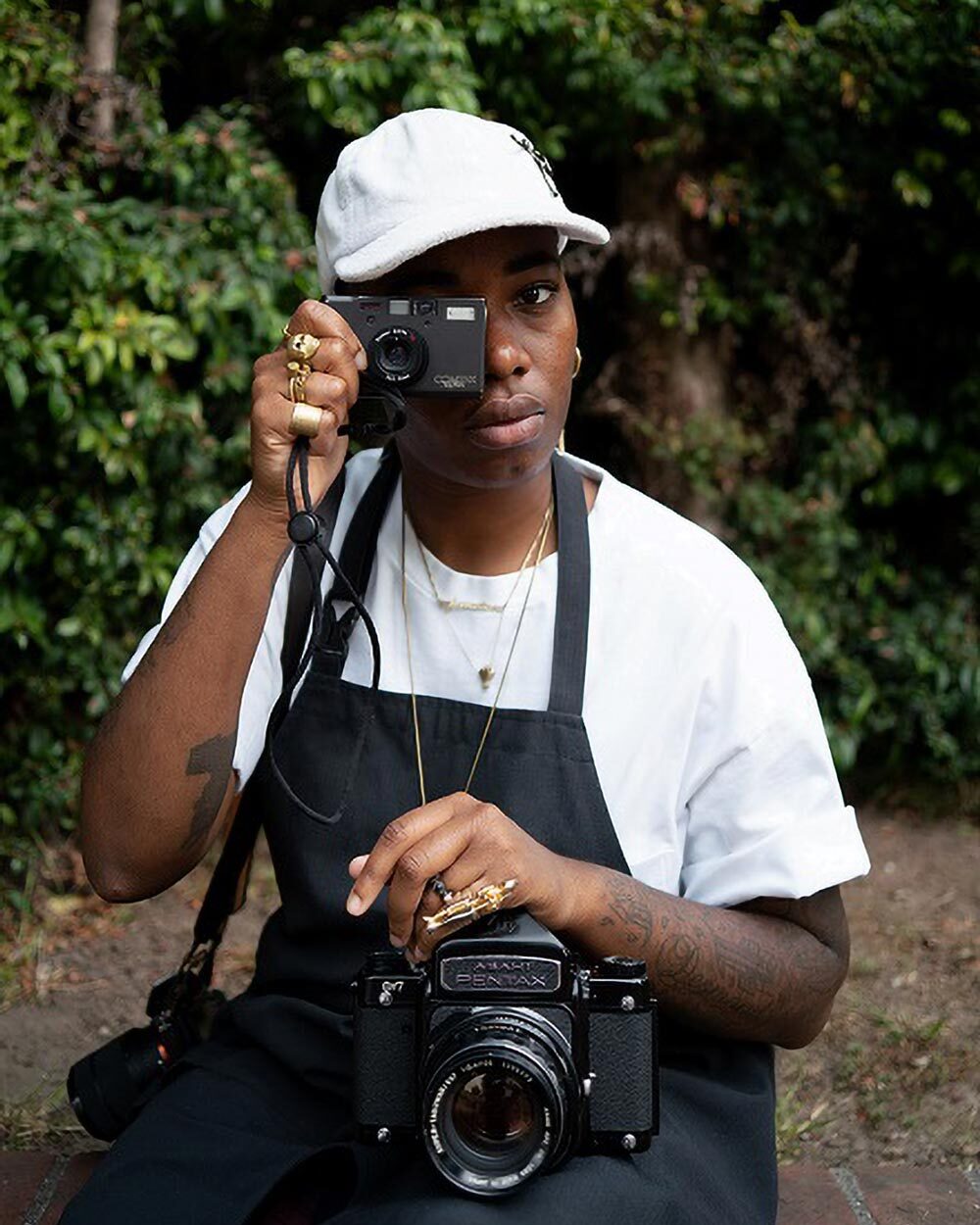 SHAN Wallace (b. 1991) is a nomadic award-winning visual artist, photographer, and educator from East Baltimore, MD. Inspired by the nuances of day-to-day life of her surroundings in Baltimore, not as fixed narratives but a multiplicity of experiences. It was in Baltimore where she learned about the importance of service, the power of collaboration and the effects of social change. SHAN has received recognition from publications like the Baltimore Beat for 'Best Solo Show', the City Paper for 'Best Photographer', and the Association of Health Care Journalists' awarded her '2nd Place — Small Outlet Feature' for her photojournalism piece "Losing Conner's Mind" in the Atavist Magazine. SHAN's work is in both public and private collections across the US including Baltimore Museum of Art, Reginald F. Lewis Art Museum, the New Gallery of Modern Art and more.
"To be an artist in residence is a dream. Growing up in Baltimore, the Enoch Pratt Library was a place of study and almost like a second home. I'm looking forward to studying the Enoch's archive, learning more about Maryland's history, and discovering different ways of archiving.
During this residency, visitors and community members can expect for me to care with Baltimore's history with attentiveness. I'm looking forward to building a portrait archive and learning ways to continue to archive Baltimore's history.
I hope to ensure Baltimore's history is here and accessible."
Single & Family Portraits
November 11 & 17 at 12 pm–2 pm and 5 pm–6:30 pm
December 9 & 16 at 12 pm–2 pm and 5 pm–6:30 pm
January 13 & 20 at 12 pm–2 pm and 5 pm–6:30 pm

Come get a free portrait taken by one of Baltimore's most accomplished photographers! Starting November 11, community members, residents, young teens, grandmothers, full-time working mothers and fathers may all congregate to have their portrait taken by SHAN Wallace at the Central Library.
Sign Up
Pieced Together
Tuesdays, November 16, December 7, and January 11 at 4 pm.
Join photographers and archivists SHAN Wallace and Webster Phillips to help analyze, identify, and discuss archival photographs and materials. This is a unique opportunity to bring the archives to life and paint a fuller picture of the pictures.
The Lesbian Section
Lesbian communities are invited to bring personal photographs and media for submissions that will be scanned or copied and archived during the residency. Community members can also participate in the oral history component, a one to two hour interview on various topics. Sign up to make an appointment during office hours.
Sign Up
Office Hours
Community Collaboration
The Artists in Residence and Baltimore Living Archives program is made by possible with the generous support of the NEA Our Town grant and the SNF Parkway Theatre. This project is supported in part by the National Endowment for the Arts.