African American Department
The Eddie and Sylvia Brown African American Department is an in-depth historical, contemporary collection of fiction and nonfiction resources that pertain to the history and culture of African Americans throughout the African Diaspora.
---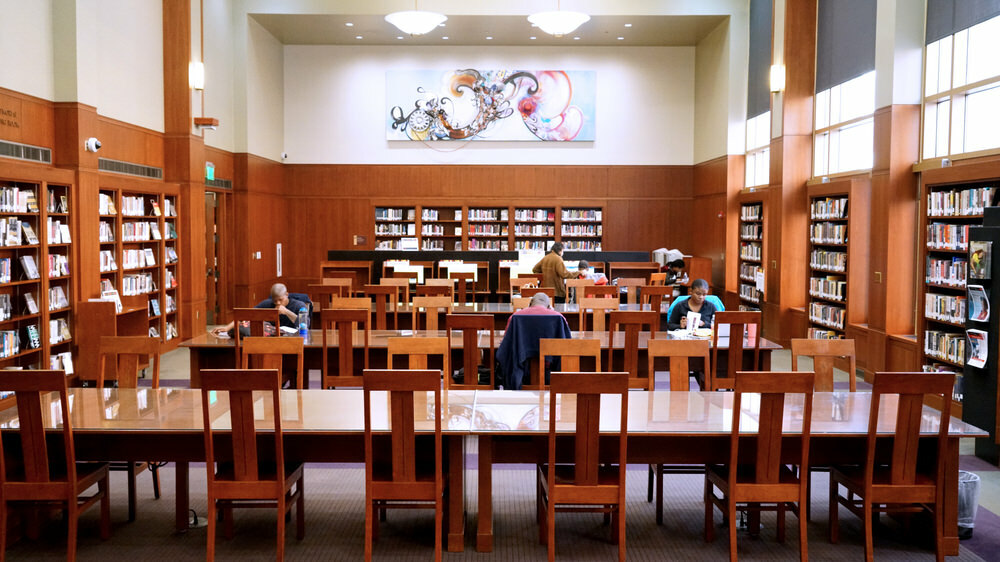 The Collection
Browse the extensive African American Department collections below, or visit in person at the Central Library. Collection highlights include African American funeral programs, digital collections of slave documents and views of African American life in Maryland, microfilm collection, ephemera collection, and primary resources.
African American Marylanders: Download a PDF list of prominent Eighteenth, Nineteenth, and Twentieth Century African Americans with ties to Maryland.
Ephemera Collection: Download a PDF list of more than 600 non-book items covering a wide range of subjects. These include church histories, calendars, political campaign literature, pamphlets, event programs, and other printed items.
The Microfilm/Microfiche Collection: Download a PDF list of primary sources available in microfilm/microfiche, including newspapers, journals, historic books, and personal and organizational papers.
Photograph Collection: Download a PDF list of primarily black and white images of African Americans in Baltimore and the surrounding area.
Vertical Files: Browse a PDF list of the Department's vertical files. The files contain more than 57,000 articles from local newspapers, particularly the Baltimore Sun and the Baltimore Afro-American. Additional items in the files include bibliographies, brochures, letters, obituaries, pamphlets, playbills, and political campaign leaflets.
Digital Maryland Collections
African American Funeral Programs Collection: A great source for biographical content, this collection comprises over 1800 funeral programs of African Americans (most were Marylanders) of all walks of life.
Slave Documents Collection: Slavery, the "peculiar institution," generated a variety of documents chronicling daily activities that touched all strata of American society, free and enslaved.
Views of African American Life in Maryland: The images of this collection allow us a glimpse into the past of the social, economic, and political lives of African American Marylanders.