A podcast of the Enoch Pratt Free Library, this series features conversation with leaders and innovators having a positive impact on Baltimore City. Your journey starts here...

Listen to episodes below, or subscribe on iTunes, SoundCloud, or RSS.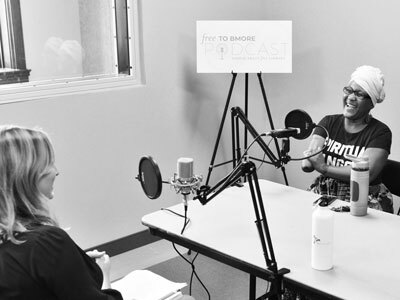 October 2019
Baltimore Ceasefire 365
Baltimore Ceasefire 365 Founder Erricka Bridgeford talks about the birth of a movement that's gone global, how you can get involved, and a new partnership between Ceasefire, the Pratt Library, and several other community organizations. Learn more about Baltimore Ceasefire.