Humanities Department
Whether you want to write your first novel, explore philosophy and religion, look for etiquette advice, research literary criticism for your term paper, or enjoy movie star biographies, the Humanities Department has what you need.
---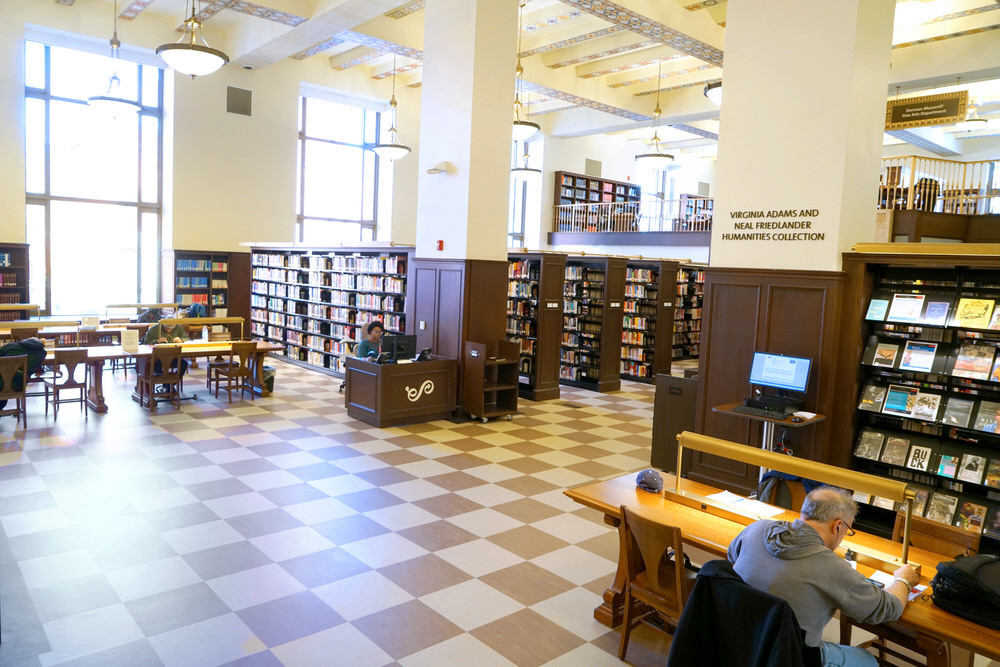 The Collection
The Humanities Department has a collection of over 100,000 books, including a large collection of graphic novels, TV Guide local edition in paper from 1957 to the present, extensive materials for authors and poets, materials on the history of film and television, and materials for Bible and Qur'anic study.
You can also find language learning materials in both paper and audio formats, retrospective collections in religion, philosophy, literature, and library science, and a Pamphlet Play Collection where you can find over 6000 acting versions of play scripts. Need help with a research project? There is a Media Research Specialist on staff.