Teen Library of Things
Get creative and learn new skills without the price tag! Use your library card to check out equipment from coding robots to sewing machines with the Pratt Library of Things collection. The Teen Library of Things collection is available to customers aged 10 to 19 only. All kits have a loan period of three (3) weeks and will automatically renew up to three (3) times if there are no holds.
Kits can be placed on hold for pick up at any Sidewalk Service location and must be returned in person by appointment. Please do not return items in the book drop or leave them outside of the book drop. Be on the lookout for more items to be released in February 2021 including digital cameras, GoPros, Nintendo Switch systems, record players, instruments, and even bike repair kits!
Sewing Machines
Users may borrow one (1) sewing machine. All users must have signed a liability waiver form prior to borrowing a sewing machine. The waiver expires one year from the date signed. Borrowers under 18 must have a parent or guardian sign the agreement. The parent or guardian does not have to be present at the time of signing. Acceptable ID must be presented at the time the waiver is given to staff. Borrowers under 18 may present a student ID, report card, official school document, or a parent or guardian may show ID.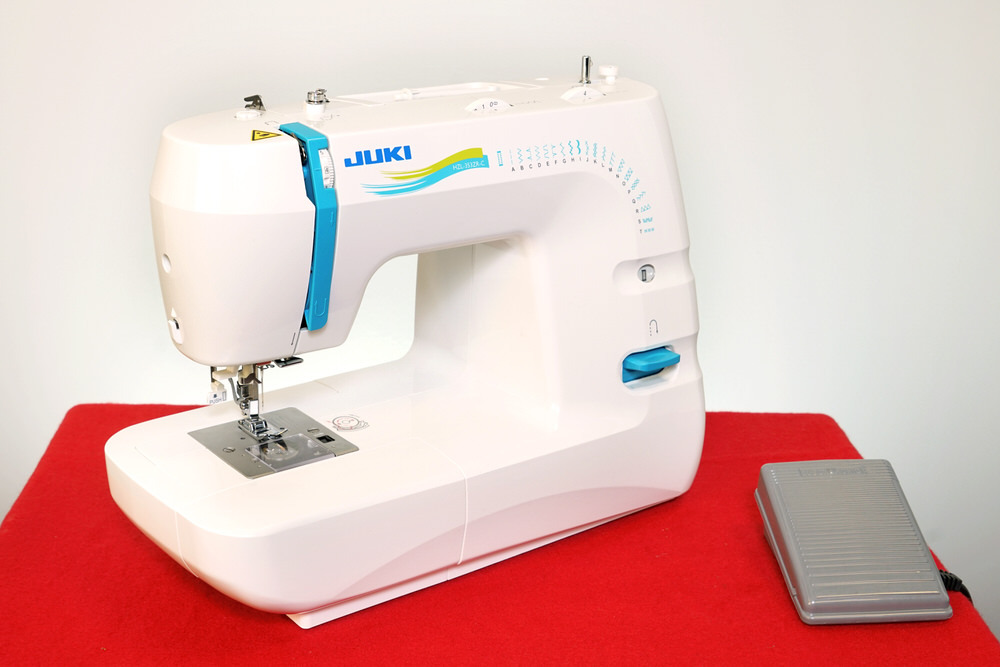 ---
Juki Sewing Machine
---
Learn to sew and make endless projects with the Juki sewing machine. Thread not included.
STEAM Kits
Users may borrow up to three (3) different kits in the STEAM (science, technology, engineering, art, and math) category.
Browse highlighted items below, or explore the rest of the collection. Other items available include bead tool kits, binoculars, digital microscopes, micro:bit mini computers (requires computer or mobile device), mobile GPS units, and telescopes.