Back to School
Go back to school with the Pratt! With a free Pratt Library card, students of all ages can find everything they need for a successful school year.
Whether you need to get online with a Chromebook or hotspot, start a research project, get homework help, or borrow materials for hands-on learning at home, the Pratt has you covered!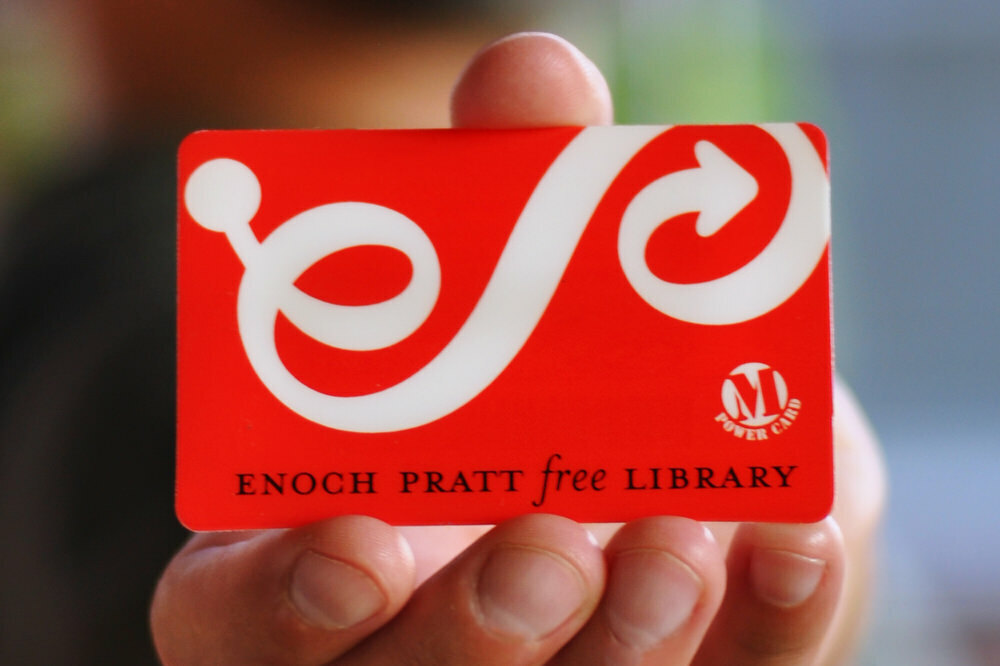 Get a Pratt Library Card
It's easier than ever to get a Pratt Library card! Anyone who lives or owns property in Maryland is eligible to enjoy all that the Library has to offer.
Get a Card
---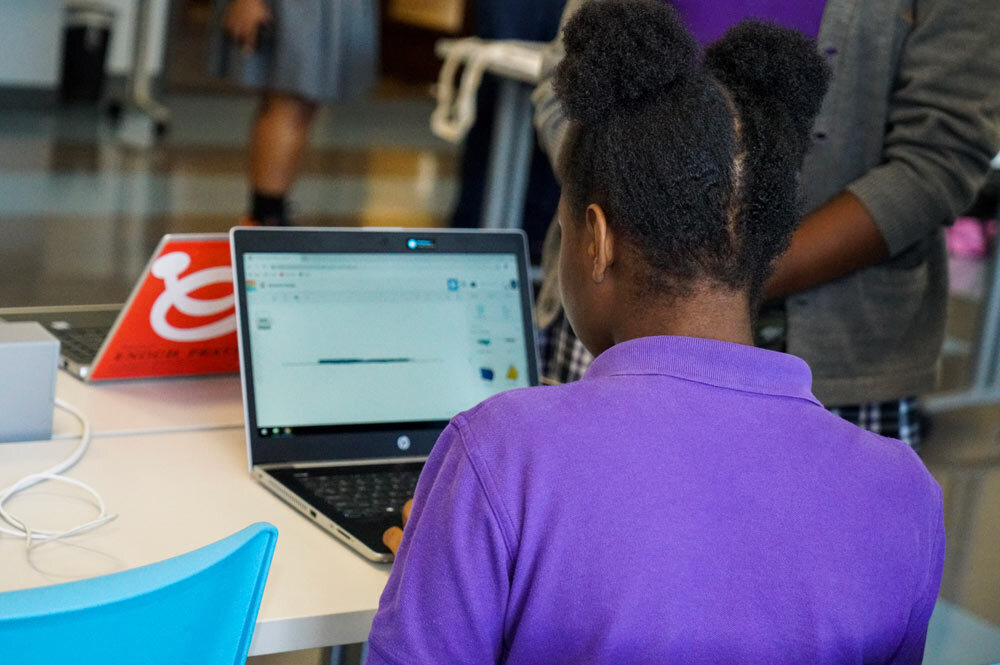 Homework Help & More
Level up in the classroom with free online tutoring and other educational resources for students of all ages, available with a Pratt Library card.
School Resources
---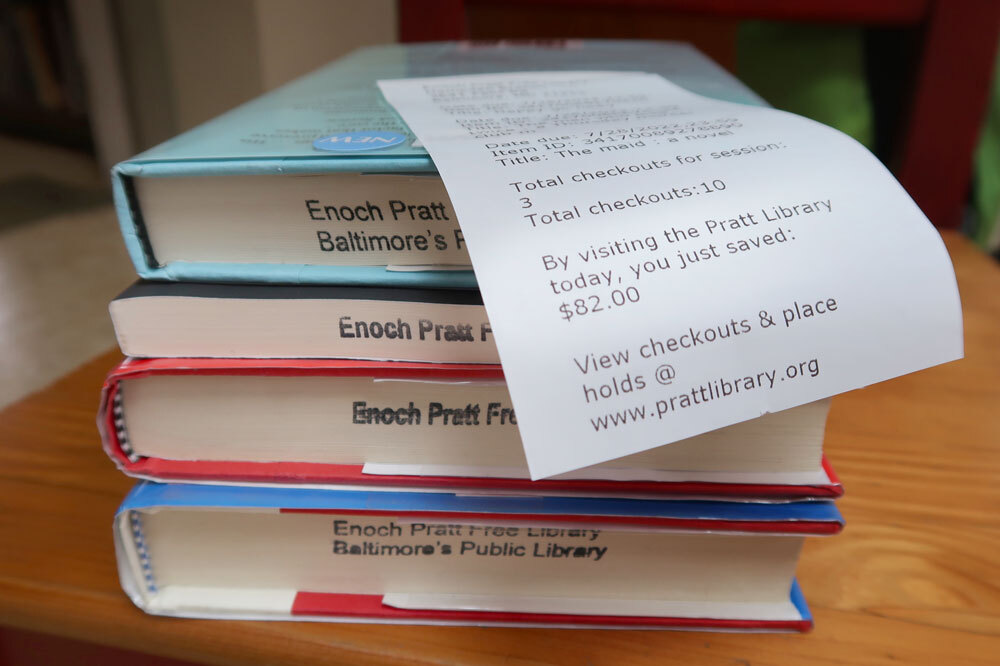 Calculate Your Savings
From hotspots and Chromebooks to streaming media and research databases, learn how much money you can save with your library card.
Savings Calculator
---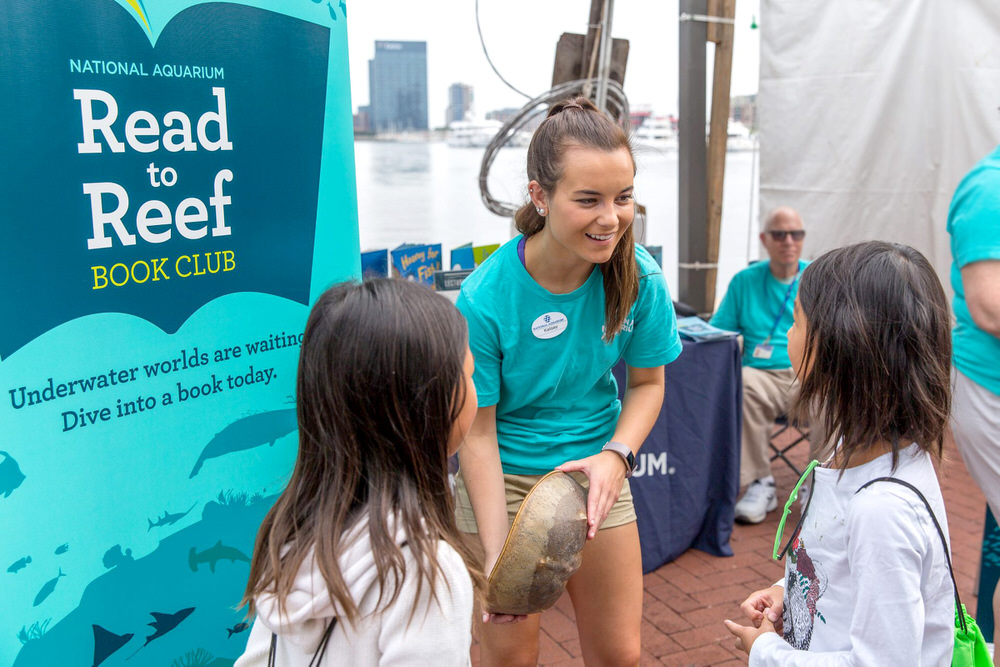 ---
Read to Reef
---
Baltimore-area students in fifth grade or younger can earn free admission to the National Aquarium by reading books in the Read to Reef Book Club.
---
Computer & Internet Devices
---
Get your student connected! Borrow computer and internet devices like Chromebooks, tablets, and mobile hotspots with your Pratt Library card.
"The Pratt librarians are amazingly helpful. I could not do the research that I have been doing without the live chat services."
Julie D.
"I have been amazed for years by the unlimited resources, events, and take home kits offered at Pratt! I even homeschool my children with Pratt resources!"
Cheryl D.
"I use the free online research from home that Enoch Pratt provides. The broad scope of research databases is even is better then the Library of Congress's resources."
Warren R.
"The online research capability is great!"
Emmanuel A.
"The programs are amazing and the staff goes out of their way to help you. I was met with kindness and knowledge of where things are in the library so I could find what I was looking for!"
Ruth B.