Read to Reef
Baltimore-area students in fifth grade or younger with a Pratt Library card can earn free admission to the Aquarium by joining the Read to Reef Book Club, a reading program in partnership with the National Aquarium.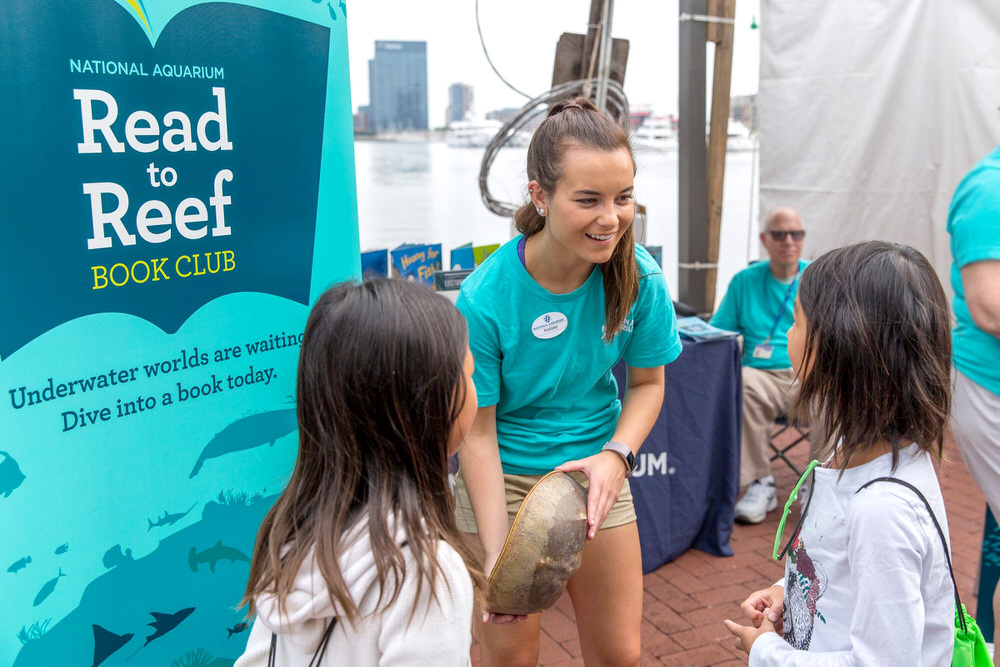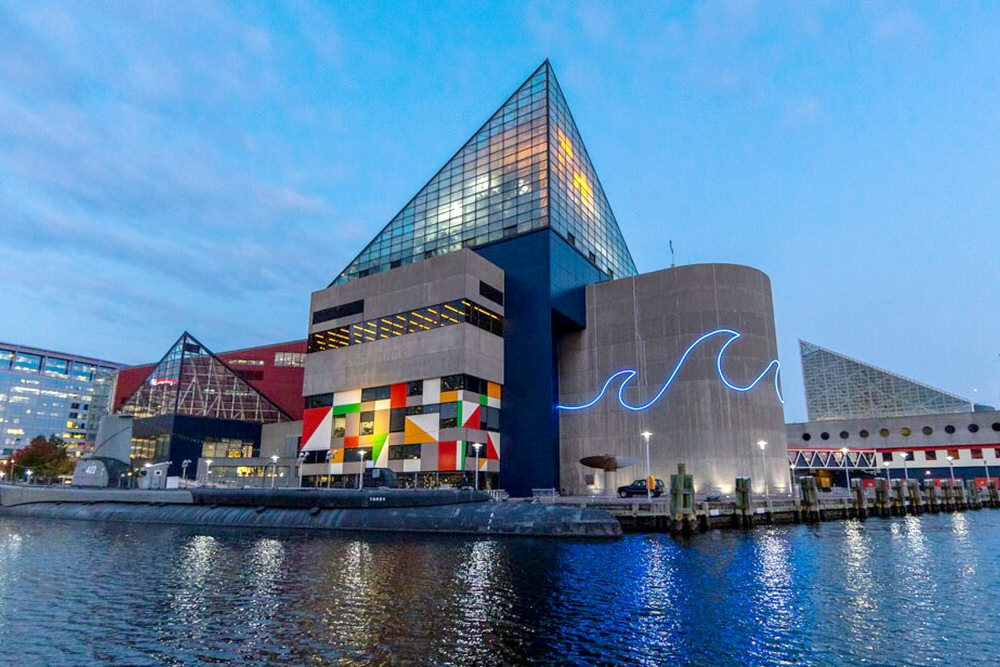 How to Participate
This spring, Baltimore City children in fifth grade and younger can visit any Pratt location and show their library card to get a Read to Reef bookmark during the month of March, while supplies last.
Borrow, read, or listen to someone read any five aquatic- or conservation-themed books and record them on your Read to Reef bookmark. You can also register and track your progress online with Beanstack.
Participating children have through June 18, 2023 to complete the program and visit the Aquarium.
Need ideas to get started? Check out a PDF list of recommended Read to Reef books. You can pick up library books in person, or browse eBooks in our Digital Library.

Reserve Your Tickets
Once you have read and logged five books, you can reserve up to four admission tickets to The National Aquarium.
Reserve your tickets at aqua.org/read-tickets, or learn more about Read to Reef and other community programs at aqua.org/read. All guests must reserve their visit date and entry time in advance online using the reservation portal.
To reserve your timed entry slot, use the code printed on the bottom of your Read to Reef bookmark. This code can only be used once to redeem four tickets of admission. Children two years old and younger do not require tickets, and if you do not use all four tickets in your transaction they are forfeited and cannot be used on a separate day.

Blackout dates for the spring season are April 7 & 8, 2023; April 10, 2023; and May 27-29, 2023.
Before your visit, please review the National Aquarium's updated protocols and procedures in response to COVID-19 before you arrive on-site.

Upcoming Events
View All Read to Reef Events