Constance B. Schulz, Maryland in Black and White: Documentary Photography from the Great Depression and World War II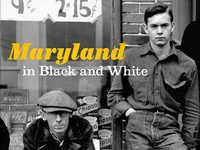 Between 1935 and 1943, the U.S. government commissioned 44 photographers to capture American faces, along with living and working conditions, across the country. Of the 180,000 photographs taken and now preserved at the Library of Congress, Constance Schulz presents a selection from the 4,000 taken in Maryland -- the farms and coal fields of western Maryland, the tobacco fields of southern Maryland, watermen in wooden boats along the Eastern Shore. 
Constance Schulz is a professor emeritus of history at the University of South Carolina. Presented in partnership with Johns Hopkins University Press.
Recorded On: Thursday, June 19, 2014