Joseph Chamberlin, A Doctor Dies and Other Stories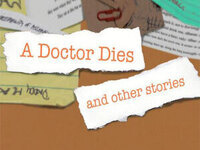 An eclectic collection of 16 short stories whose characters build a world of ordinary heroes, held together by a common thread -- loss. But amid all this loss, there's humor and hope.
Joseph Chamberlin is the author of Our Father Frank. He is a professional mediator, working internationally with nonprofit organizations and businessses to develop constructive work relationships.
Recorded On: Thursday, October 9, 2014