Artist in Residence Proposals
Applications for the 2025 Artist in Residence Program will open December 2023.
The Enoch Pratt Free Library Artist in Residence (AIR) program is an opportunity for the selected visual artist to work as an independent contractor developing a new body of artwork or to further develop projects already in existence. The Artist in Residence program aims to enhance the artistic and cultural life of Maryland by connecting established and emerging artists with Library resources and tools, creating meaningful connections with Library patrons, and contributing unique perspectives to our ever-evolving and growing community.

Program Goals:
Foster an inclusive and diverse space: Create opportunities for Library patrons to interact with creative professionals from various disciplines, promoting equity and inclusivity.

Enhance creative growth and exploration: Cultivate a thriving arts scene in Baltimore by encouraging artists to explore and contribute to the city's cultural landscape.

Facilitate meaningful collaborations: Offer a platform for the community to engage with arts professionals.

Enrich creative learning: Provide access to resources and services that support Library patrons in their creative learning and exploration.

Bridge the gap between art and community: Establish connections between creative professionals and the Library community.
Requirements
Artists must maintain a regular presence at the Library, with a minimum of 10 hours per week during their 11-month residency making and creating in the provided Artist Studio. Artists will have access to their studio only during public service hours from 10 am to 8 pm Monday through Thursday and 10 am to 5 pm on Friday and Saturday. The Library is closed on Sundays, there is no 24 hours access.
In consultation with Pratt staff, the Artist in Residence is expected to plan and host one public event or activity per month. The purpose of AIR events is to educate and engage the community in the creative process. Programs can include interactive sessions, workshops, classes, demonstrations, presentations, or other forms of community engagement. Different activities must be designed for children/families, teens, adults, and all ages. Half of these events will be scheduled for branches other than the Central Library. The Artist can present the same program more than once, if at multiple locations. It is the expectation that the last program in June will be a culminating event representative of the Artist in Residence's research and work produced.
Free Library will promote the Artist in Residence and any presentations, exhibitions, and community programs the artist participates in during the residency. This residency opportunity is open to Maryland-based artists 21+ years of age who are interested in connecting with and teaching the community about art.
Current Pratt staff are not eligible to apply.
Application Process
Admission to the AIR program is by online application only. Artists will be able to submit their applications from December 1, 2023 - May 31, 2024.
The Library selects artists in residence on an annual basis. The next deadline for applications is May 31, 2024. Artists will be notified of acceptance or nonacceptance no later than 30 days after the deadline. Notification will be made via email.
The Pratt provides a stipend during the residency period. Our current stipend is $30,000 for 11 months, dependent on available funding, with some additional resources available for supply costs. We are unable to reimburse travel costs or provide housing for visiting artists.
How to Apply
Applications open December 1, 2023 - May 31, 2024.
Interested artists should submit the following information as a single PDF file with the filename (yourlastname-EPFL-artist-2025.pdf). Due to file size, we ask that you submit a link to your PDF application rather than uploading it. Please confirm the permissions are set to allow the committee to download your application.
The application document should include:
A single page project proposal that addresses:

The conceptual approach of the projects you're interested in working on

Ways in which the Library or its collection relates to your work

How you would engage the public

A proposed events timeline including four proposed public events or activity ideas with titles, brief descriptions, and the intended age group included. Please include a draft for each age group; children or families, teens, adults and all ages. Download an example of a past program outline and examples.

Your CV

Artist biography

Two letters of recommendation

List of up to ten work samples with a description that includes; title, image of project, location, date completed, medium, dimensions, a brief description of the project/conceptual information, and budget (if applicable)
If you have specific questions about the application process, please email Megan Heburn at mheburn@prattlibrary.org.
Artists in Residence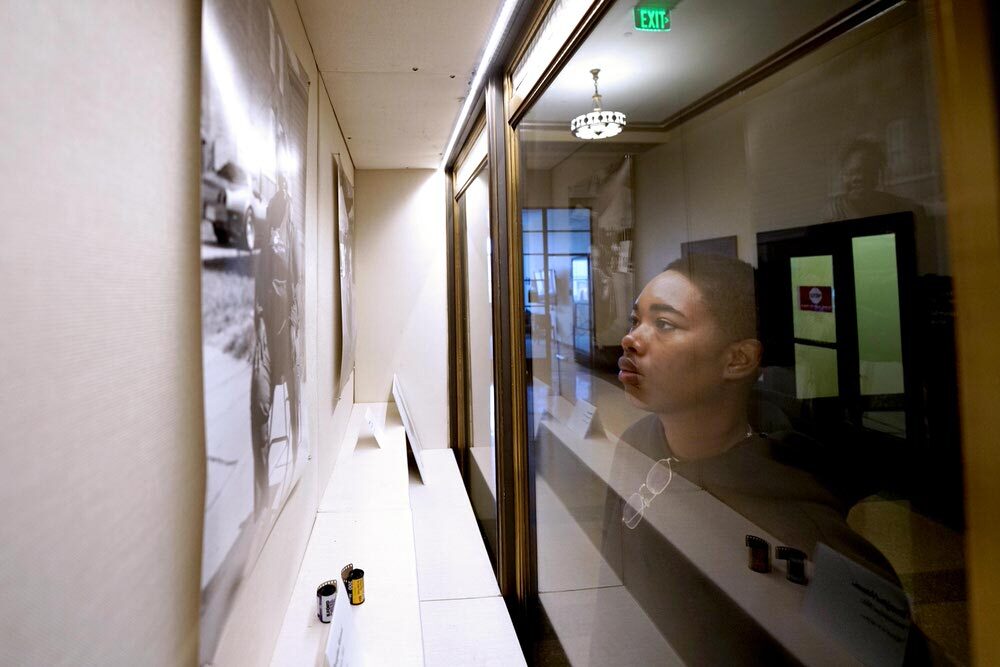 ---
Artists in Residence
---
The Enoch Pratt Free Library Artist in Residence Program is designed to bring creatives from around Baltimore to share and create at the Pratt Library.