Writers LIVE: Alvin Stone, Stoney: The Story of My Dad's Life An African American Groom of Horse Racing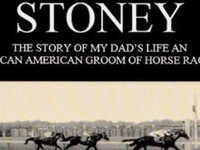 Stoney is the true story of an African American groom of horse racing and his life as one of the sport's most respected of grooms. Walker "Stoney" Stone was one of the best-known grooms who ever put a rub-rag and comb and brush on a racehorse in America. He loved his craft and helped to prepare horses to run their best and arrive in the winners circle. Stoney was a large part of Maryland horse-racing history for over 50 years, and he displayed his craft throughout the United States.
Writers LIVE programs are supported in part by The Miss Howard Hubbard Adult Programming Fund.
Recorded On: Tuesday, September 12, 2017