Surina Ann Jordan, The Seven Disciplines of Wellness: The Spiritual Connection to Good Health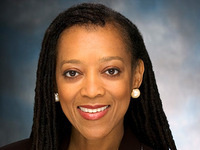 The Seven Disciplines of Wellness provides a roadmap for complete wellness of the body, mind and spirit. In a world full of confusion and contradictory health information, Surina Jordan uses scripture and science to uncover the true path to wellness.
Surina Jordan runs a wellness practice in Annapolis. She earned a Ph.D. in holistic nutrition and has more than 20 years' experience as a consultant, health coach, and motivational speaker.
Recorded On: Wednesday, May 28, 2014